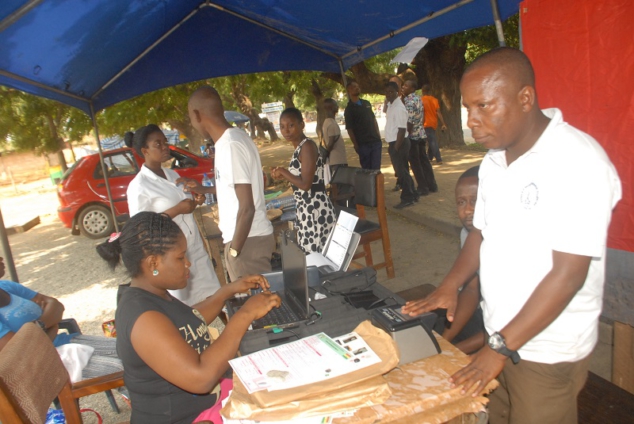 There is tension in Bawku as the Electoral Commission (EC) has been forced to suspend the limited voter registration exercise.
Reports indicate that, the suspension is due to disagreements between the National Democratic Congress (NDC) and the New Patriotic Party (NPP)
The Upper East Regional Director of the Commission, Williams Obeng Darkwa, confirmed the incident to JoyNews.
However, he cited security concerns as the reason but would not comment on what went wrong.
"On point of service, we had little misunderstanding among active political players and therefore in the name of peace, we thought it was unsafe for our personnel and equipment to be exposed. Therefore, we had to put it on hold," he told JoyNews.
According to him, though the area is now calm, he is still waiting for approval from their superiors in Accra to carry on with the voter registration process.
Asked whether the misunderstanding escalated to other communities, Mr Obeng Darkwa replied in the negative.
"All other communities are smoothly registering people. It is only in the Bawku community that we had a little hiccup but it has resolved and we are waiting for a signal from Accra," he added.
JoyNews is learning the NDC and the NPP have both agreed now to a roadmap that will allow the EC to continue the registration of voters.
The agreement has been drafted and both parties have agreed to it in principle and the EC is now waiting for the signatures of party representatives.
ALSO READ: