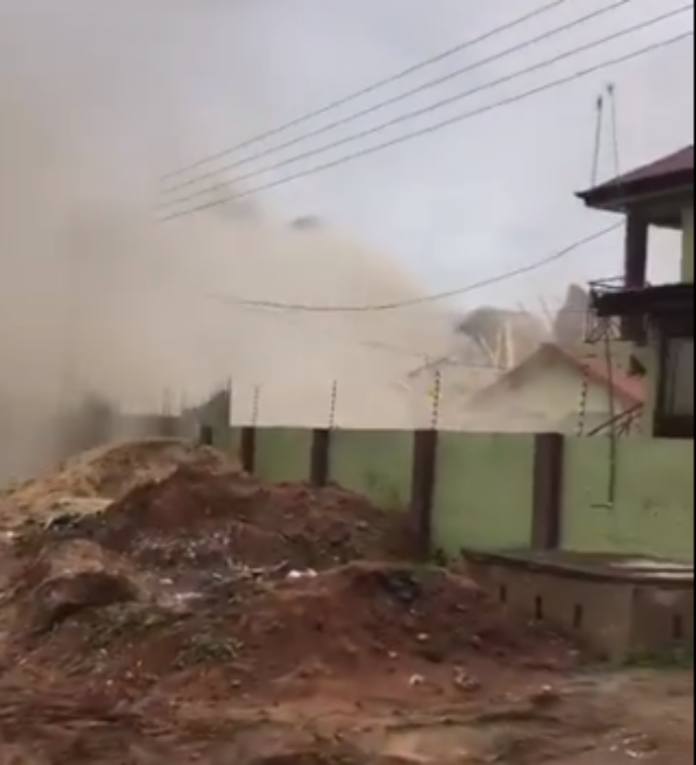 A three-storey building under construction behind Ofankor market near Asofan collapsed on Saturday, September 23.
It is unclear what caused the collapse, but sources blame the heavy rains for the incident.
No casualties were reported.
According to reports, one of the workers on the site noticed that the building was about to collapse and raised an alarm, allowing everyone to evacuate safely.
The Public Relations Department of the Ghana National Fire Service (GNFS) said that they are investigating the cause of the collapse.
However, they could not confirm whether the building had a valid building permit.
The GNFS spokesperson, ADO1 Alex King Nartey, expressed doubt about the quality of materials used in building.
"The tenants said there was no one trapped in the building. They said for about six months now, no work has been going on in the building. But then, when we talked to a neighbour who said there was someone plastering and when he figured out that the building was about to collapse, he came out and called people out. So it's contradictory, I think the tenants are being economical with the truth obviously to protect their landlady" he stated.
Nartey added that "the actual cause of the collapse has not been established, but I doubt if proper building materials were used or precautions were adhered to. The tenants were attributing it to yesterday's rains, but that shouldn't be the case of bringing a whole building down."