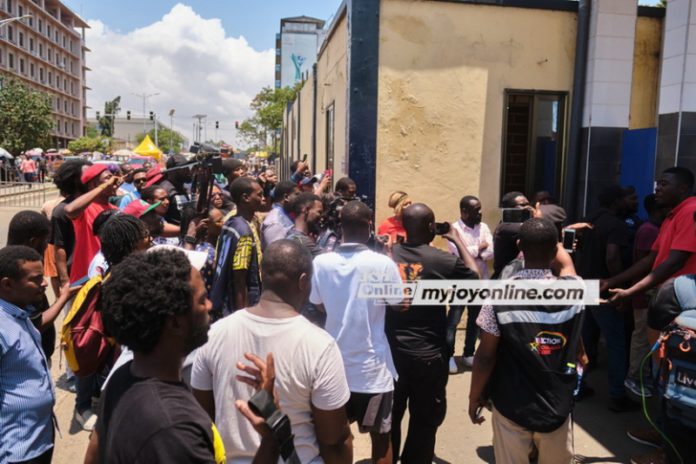 Communications team member of the New Patriotic Party (NPP), Lawratu Musah-Saka, has condemned the Ghana Police Service for manhandling protestors of the OccupyJulorbiHouse demonstration.
Speaking on Adom FM's Dwaso Nsem Show, she said the Service could have handled the situation better.
Ms. Musah-Saka urged the Police Service to immediately issue a statement to clarify matters.
"The police clearly defied orders from their leadership. We expect the police to issue a response because from what we've all seen the police were unprofessional. The police must explain why they treated citizens in the manner they did," she said.
The NPP woman suggested that citizens can use alternative means to voice out their frustrations. Did the people also handle themselves well? Are physical protests the way to go in this era?" she quizzed.
Ms. Musah-Saka urged the protestors who were physically assaulted by the police to take the matter to court.
Meanwhile, all protesters arrested during the demonstration on Thursday, September 21 have been released.
The 49 protesters were rounded up by the Police at the 37 bus terminal, where they had assembled for the planned protest on Thursday morning.
The police cited that an application to halt the demonstration had been submitted and served to Atuguba & Associates, the legal team representing the organizers from Democracy Hub, as early as Tuesday, September 19.
However, the organizers claimed that they had no knowledge of the application and chose to proceed with their march.
They were rounded up and detained at the Accra Regional Police Headquarters until their lawyers secured their release.
ALSO READ: