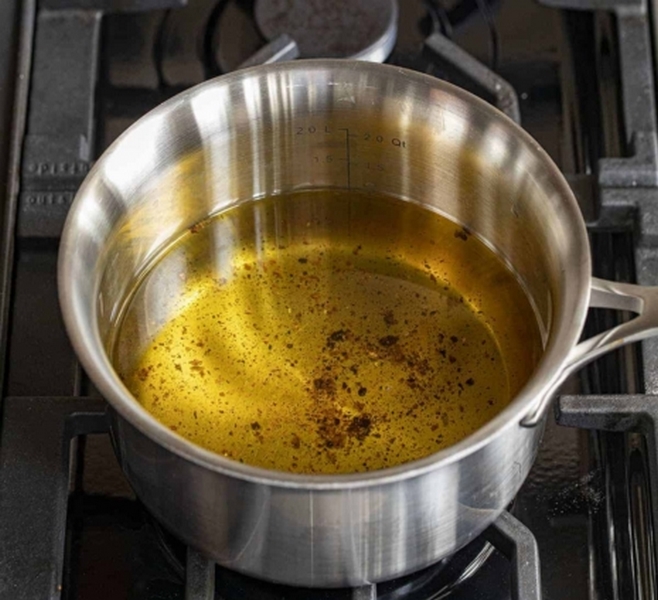 A senior dietitian at the Komfo Anokye Teaching Hospital, Mrs. Efua Owusu-Ansah is warning that overused cooking oil can result in heart diseases.
Speaking at the 10th Biennial Scientific Conference at the Kwame Nkrumah University of Science and Technology (KNUST), Mrs. Owusu-Ansah observes the dangerous practice in many homes in Ghana.
"In your home how many times do you fry in the same oil? Mostly in Ghana we fry till it's dark and then use it for "shito". This kind of oil are high in trans fats.
"Trans fats is a type of dietary fat and is recorded as the worst form of fat for your health," she said.
Mrs. Owusu-Ansah called for limited intake of commercial baked or fried food as they may habour trans fat.
"These commercial workers use their oil till its colour changes. However, they continue refilling without disposing them off.
"They fry in it and as the oil goes down they pour new ones in them.
Bofrot, meatpie, spring rolls, rockies among others are some examples of commercially baked or fried food," she revealed.
This year's conference is under the theme "Promoting Healthy Lives and Wellbeing".
The conference provides platforms where researchers deliberate on human needs and community concerns and as well the Sustainable Development Goal.
The conference will address various themes and sub-topics including mental health, nutrition among others.
Professor Christian Agyare, Provost of the college, is optimistic the 2-day conference will help the college achieve its objectives.
"As a college, our core mandate is to train and promote human resource for health care delivery, engage in extensive service within and outside Ghana, and undertake research to address important health issues and this conference will offer platform for us to achieve this mandate and use this medium for relevant discussion and brainstorming for national development," he said.
Pro Vice-Chancellor of KNUST, Prof. Ellis Owusu-Dabo called for urgent attention on mental attention.
"We cannot talk about wellbeing without mental health. There is no health without mental health, mental health is too important to be left to the professionals alone. Mental health is everyone's business," he said.
Dr. Emmanuel Tenkorang the Ashanti Regional Health Director assured the government is putting measures in place to quell Ghana's disease burden.
"Ghana has been recognized as a complex diseased burden and the government as part of strengthening primary health care has the National Health Policy therefore Ghanaian should seek good health care.
"Health of Ghanaians population have improved in the last decade, every life expectancy live up to 63 years, however our improvement in healthy live and wellbeing has been slow from desired global impact," he said.