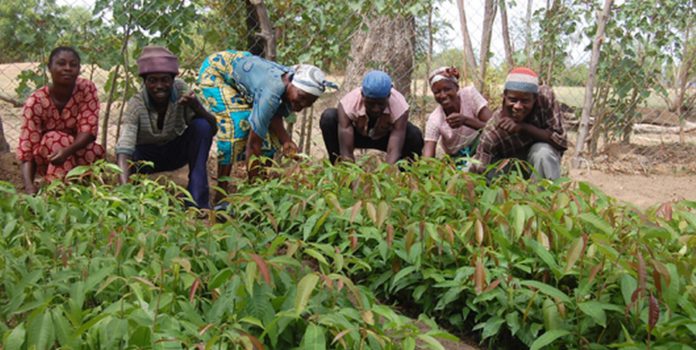 This year's National Farmers Day to reward outstanding farmers and fishermen across the country has been launched in Accra.
The 39th edition will be held on Friday, December 1, 2023, in the Western Region on the theme: "Delivering smart solutions for sustainable food security and resilience".
The Minister of Food and Agriculture, Dr Bryan Acheampong, in an address read on his behalf, said the government sought to harness the power of innovation and technology to improve on the organisation of the national awards ceremony.
He urged the organisers to ensure a successful and memorable event, adding that "the occasion promises to be a momentous one since we plan to be a little different by moving away from business as usual, at least at the national level". 
Commendation
Dr Acheampong commended farmers for their hard work, saying "we cannot take for granted the constant supply of food and our nutritional needs by our farmers in spite of the numerous challenges they face.
"The issues of land ownership, limited access to market and financial services, the effects of climate change, post-harvest losses, high cost of inputs and low return on investment, among others, should make us appreciate our farmers even more.
"Through the dedication of our farmers in the face of these adversities, agriculture has remained the backbone and driving force behind the nation's food security, industrialisation process, creation of job opportunities, economic growth and foreign exchange earnings from diverse sources," he added.
The Minister, therefore, said there was a need to be more sensitive to the needs of farmers to enable them to optimise production, build resilience and attain a level of competitiveness derived from the efficient use of resources and technology. 
The Deputy Minister of Fisheries and Aquaculture, Moses Anim, also said the celebration provided the country with the opportunity to reflect on the importance of agriculture and fisheries sectors to national development.
He said the Ministry was pursuing short, medium and long-term measures to sustainably manage fisheries resources, including the development of the aquaculture industry.
Mr Anim mentioned the formulation of a new fisheries and aquaculture policy for the sector and the development of a marine fisheries management and aquaculture development plans as some of the measures.
Contribution of farmers
The Eastern Regional Minister, Seth Kwame Acheampong, who handed over the baton to the Western Regional Minister, Kwabena Okyere Darko-Mensah, the new host, said "Agriculture cannot be left out of our development agenda since our cherished farmers are the backbone of the country".
"As a country, we recognise the efforts of our gallant farmers and it is for this reason that we have for the past 38 years honoured and celebrated them for their hard work".
For his part, Mr Darko-Mensah said the fact that his region produced 98 per cent of the country's rubber, 80 per cent of coconut, 35 per cent of oil palm and 1.5 million metric tons of cassava, among others, showed the uniqueness of the area.