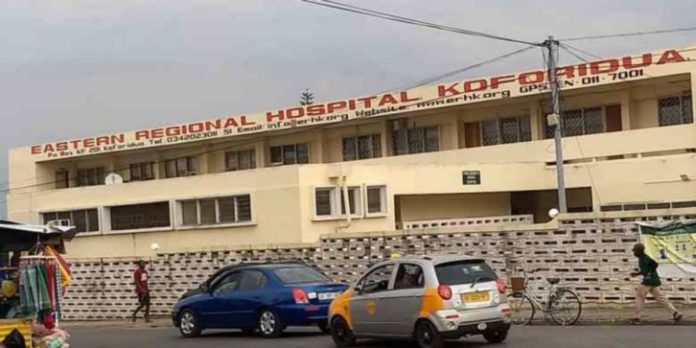 A gas explosion which occurred Thursday evening at the oxygen unit of the Eastern Regional Hospital in Koforidua has led to the death of a security man.
It is unclear what caused the oxygen cylinder to explode, but two other health workers who were in the building at the time of the explosion escaped unhurt.
The deceased, who sustained head injuries, was immediately rushed to the Intensive Care Unit of the hospital, where he was placed on a ventilator but passed on shortly.
Meanwhile, the management of the hospital, who have informed the family of the deceased about the unfortunate incident, said they are cooperating with the police, who have started with the investigations.
ALSO READ: