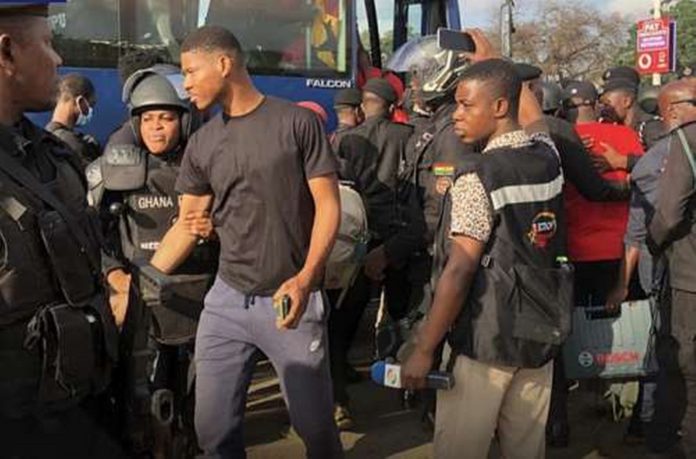 The University of Ghana chapter of the University Teachers Association of Ghana (UG-UTAG) has condemned the arrest and detention of citizens who joined the #OccupyJulorBiHouse demo on Thursday. 
In a statement, UG-UTAG said the conduct of the police was unprofessional and an affront to the rights of the demonstrators to freedoms of assembly.
"These sacred rights, among others, form the foundation upon which democracies are birthed and nurtured, and democracies die when such rights, among others, are curtailed. We dare say that not only the demonstrators but also some passersby and journalists invited to cover the event were made to taste rough justice by the police service," the statement said.
The Association added, "The recent tendency of the police to resort to court injunctions to prevent a constitutionally guaranteed right to expression instead of carrying out its constitutional duty of protecting citizens is extremely worrisome and completely unacceptable. Recent occurrences in our sub-region should guide us in jealously guarding our democratic experiment."
The statement, jointly signed by the President, Prof Ransford Gyampo, and Secretary, Dr Jerry Joe Harrison, has therefore urged all parties involved to be circumspect and ensure they uphold the tenets of the rule of law, which is the foundation of all democracies.
They have further appealed to all concerned citizens and stakeholders to condemn such acts of arbitrariness, brutalisation, and perceived bias and joined calls for a national discourse on this matter to streamline police and judicial exercise of authority.
Read the full statement below:
ALSO READ: