Members of pressure group, Democracy Hub, have gathered in significant numbers at the 37 Trotro station on Saturday, marking their third and final day of protest.
The group's demonstration centers on their discontent with the government's economic management and the resulting hardships faced by the Ghanaian population.
Large contingents of police officers were also deployed to the 37 area to maintain order during the protest. Several prominent celebrities have joined the demonstration in solidarity with Democracy Hub.
During the second day of the protest, the police prevented protestors from advancing to the Jubilee House, the official residence of the President. Some Ghanaian celebrities who participated in the protest were seen seated on the ground as a symbolic gesture of their dissatisfaction.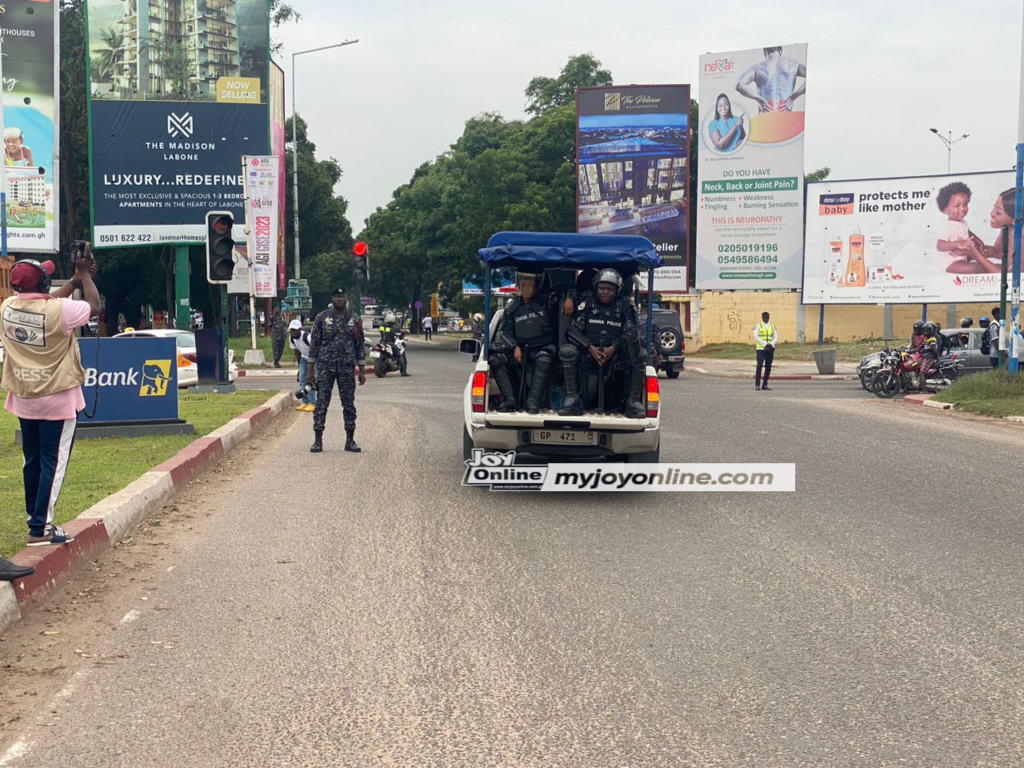 The ongoing protests have not been without incidents, as 49 members of the Democracy Hub group, including a BBC reporter and his cameraman, were arrested, and Metro TV's Bridget Otoo was subjected to rough treatment by the police on Thursday.
When the day of reckoning comes, we'll know the ones who stood with us, to demand for better.@manifestive adding his voice. You too can.#OccupyJulorbiHouse pic.twitter.com/XBx8VXy9Gv

— Lexis (@niilexis) September 23, 2023
#OccupyJulorbiHouse: More drama.

The squad is back at the initial barricade. They charged at the barricade amid chants and war songs.

For now it's been more calls to President Akufo-Addo for a reduction in the cost of living, improvements in standards, fight against… pic.twitter.com/QEtTondZlb

— Kenneth Awotwe Darko (@TheKennethDarko) September 23, 2023
Here with the godmc @manifestive #OccupyJulorbiHouse pic.twitter.com/YX3AgKSL51

— King Kese (@kwawkese) September 23, 2023
Our grandparents fought for the same thing.

Our parents fought for the same thing.

We are fighting for the same thing.

A functioning country. It's all we want.#OccupyJulorbiHouse pic.twitter.com/B3UVMv313w

— Lexis (@niilexis) September 23, 2023
Day 3. We active.#OccupyJulorbiHouse pic.twitter.com/oF4iOZTYMt

— Lexis (@niilexis) September 23, 2023