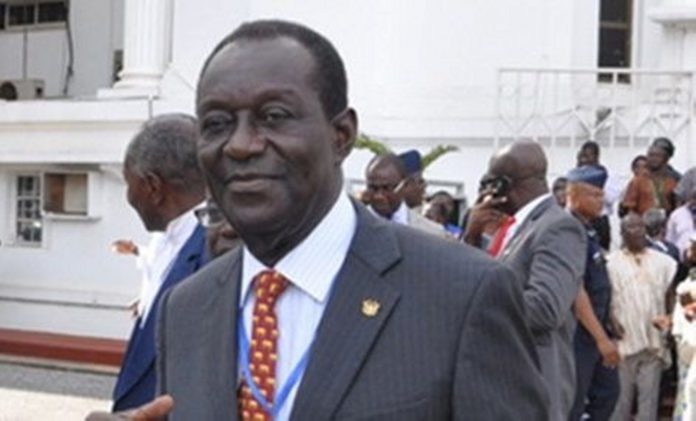 Former Member of Parliament for Manhyia, Dr Kwame Addo-Kufuor, has dismissed claims of being the third richest man in the country.
In a statement, the lawyers of Dr Addo-Kufuor described such claims as "vile and foul misinformation calculated to dent their client's hard-earned integrity."
This follows a voice recording on TikTok claiming that Dr Addo-Kufuor is the third richest man in Ghana with a net worth of US$1.2 billion.
The audio also saidt Dr Addo-Kufuor's money is invested in banking, farming, media and mining.
But the lawyers have refuted such claims.
According to them, their client's assets declaration is not a fetish but duly lodged with the Auditor-General.
"We have the firm and unqualified instructions of our client to state in no uncertain terms that he has no such levels of money and will exact the strictest proof of this vain allegation from the individual who is conveniently enjoying anonymity," portions of the statement noted.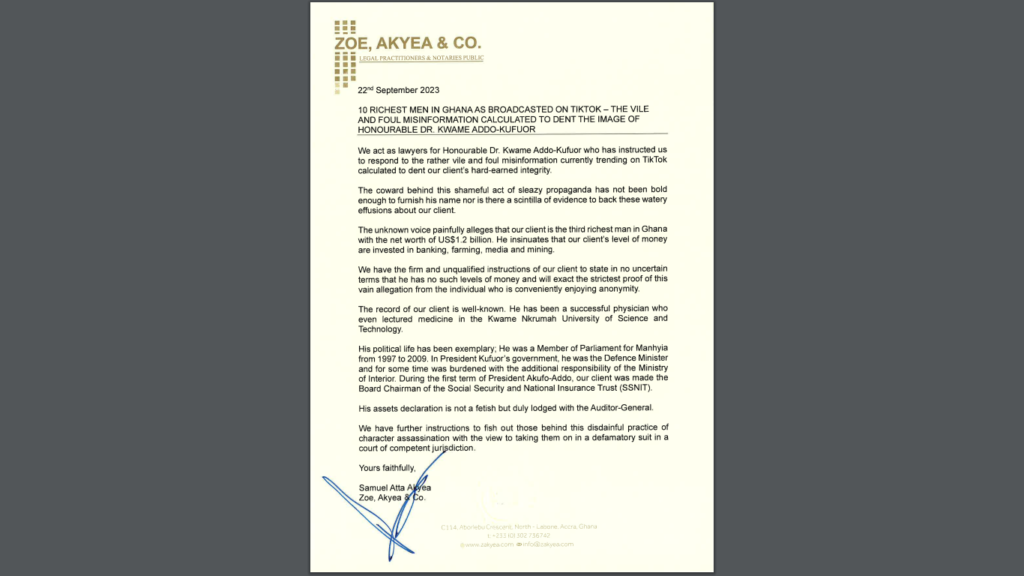 "The record of our client is well-known. He has been a successful physician who even lectured medicine at the Kwame Nkrumah University of Science and Technology.
His political life has been exemplary; he was a Member of Parliament for Manhyia from 1997 to 2009. In President Kufuor's government, he was the Defence Minister and for some time was burdened with the additional responsibility of the Ministry of Interior. During the first term of President Akufo-Addo, our client was made the Board Chairman of the Social Security and National Insurance Trust (SSNIT)," it added.
The lawyers, charged the 'coward behind this shameful act of sleazy propaganda' to identify himself and provide evidence to back these watery effusions about their client.
They added that, they are ready to fish out those behind this disdainful practice of character assignation with the view of taking them on in a defamatory suit in the court of competent jurisdiction.