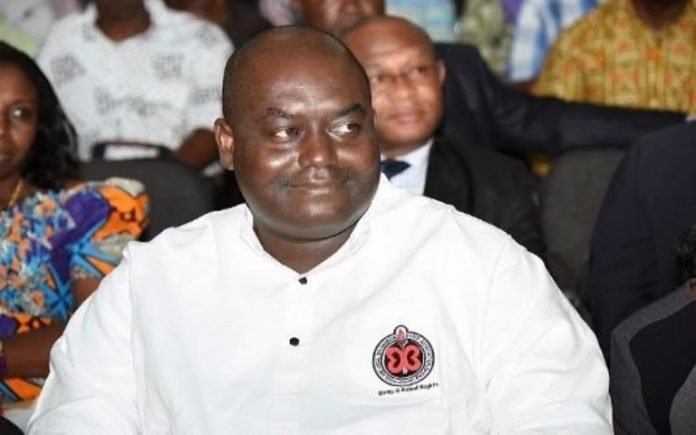 The Civil and Local Government Staff Association, Ghana (CLOGSAG) has responded to Dr. Kwabena Donkor's condemnation of staff of the Finance Ministry for cheering the Finance Minister after the 2024 budget reading.
The Ranking Member on the Employment Committee of Parliament had described as unfortunate the scenes at the Finance Ministry where staff had welcomed Ken Ofori-Atta with songs of victory and applauds after the 2024 Nkunim budget reading.
Speaking in an interview on Joy FM's Midday News on Thursday, November 16, he said the staff must be called to order.
However, responding to the Member of Parliament for Pru East, CLOGSAG blamed Parliament for sitting aloof while government appointees encumbered Civil Service positions in their ministries with personal assistants and party apparatchiks who received better remuneration than civil servants.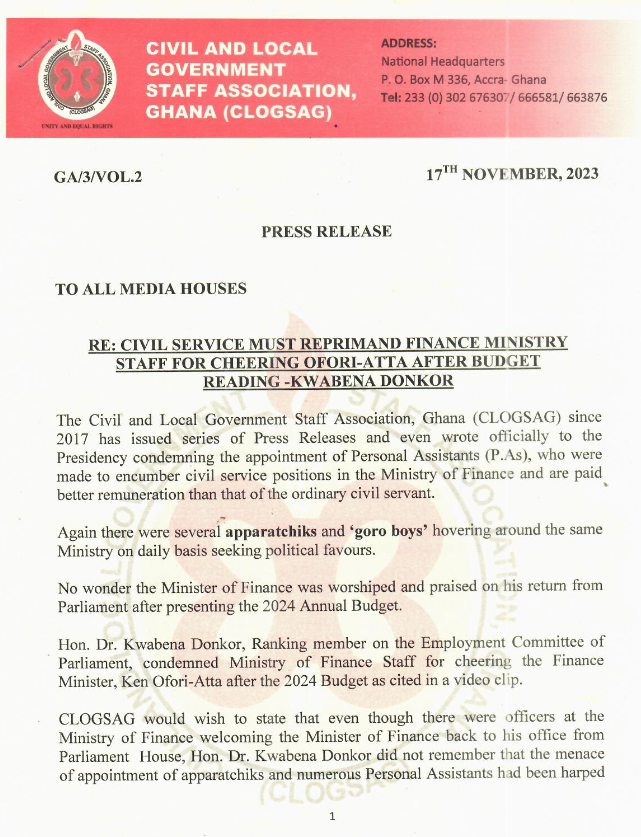 According to CLOGSAG, Parliament's failure to exert its authority in clear violation of the country's laws is what has contributed to such behavior.
"We had expected MP for Pru East to ask for Parliamentarians to be disciplined for failing to perform their duties and for allowing the Minister of Finance to usurp their authority," he said.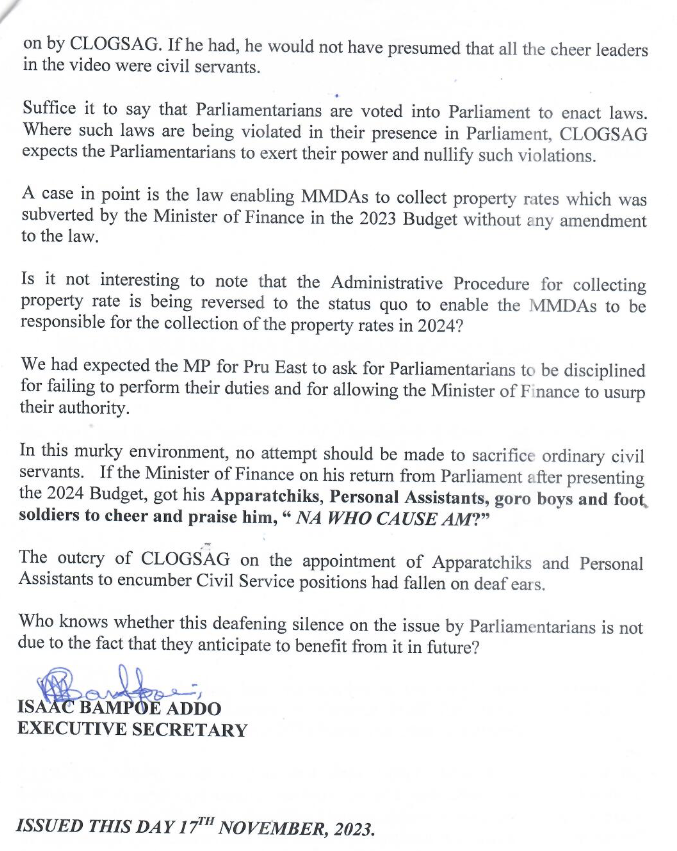 He added "In this murky environment, no attempt should be made to sacrifice ordinary civil servants. If the Finance Minister on his return from Parliament after presenting the 2024 Budget, got his apparatchiks, personal assistants, goro boys and foot soldiers to cheer and praise him, "NA WHO CAUSE AM?"