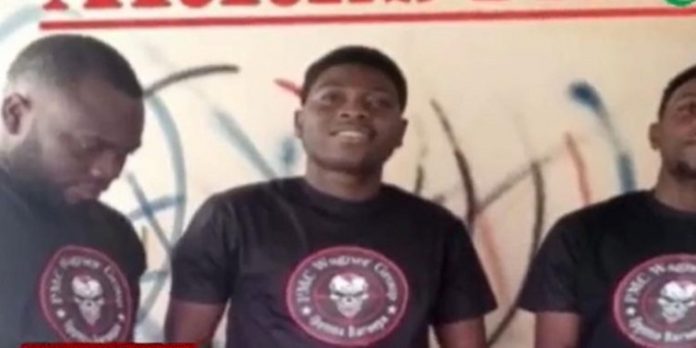 The case involving five Ghanaians believed to be leading a group linked to Wagner in Russia has been adjourned to the 14th of November 2023.
They were apprehended by the police at Diabene, a community in the Western region of Ghana, in August 2023.
The suspects, who are on bail Tuesday, October 3, 2023, appeared at the Takoradi Harbour Circuit Court, presided over by His Honour Michael Kudjo Ampadu.
The suspects are Michael Asiedu, Ernest Asiedu, Evans, Joseph Amissah, and Promise Mensah.
The lawyer for the accused persons, Ebo Donkor, indicated that the charges proffered against his clients are conspiracy to commit crime, holding special events without notice to the police, and taking part in special events without notice to the police.
He said the police are not done with their investigations, hence the adjournment.
ALSO READ: