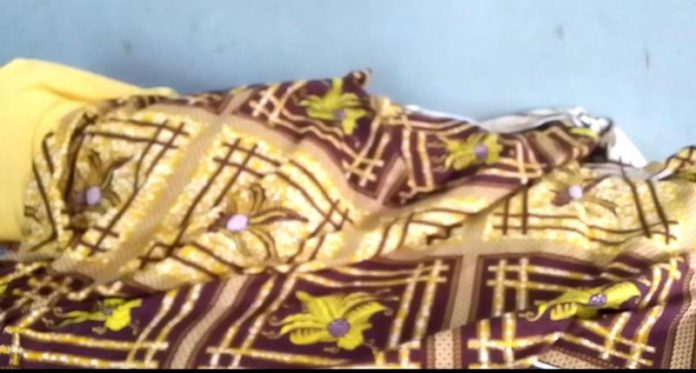 An 85-year-old woman, Maame Abena Kyere is currently fighting for her life at the Ajumako District Hospital in the Central region after she was assaulted for being a witch.
According to reports, a 55-year-old woman, Adjoa Adensa inflicted cutlass wounds on the old lady for being behind her predicaments.
This brutal attack occurred at Enyan Ankukrom, in the Ajumako Enyan Essiam District of the Central region.
Suspect, Adjoa Adensa is said to have also accused Maame Abena Kyere of being a witch following the mysterious deaths of some residents in their vicinity.
According to an eyewitness, Esi Asamoah said the suspect stormed the victim's house in anger and started hacking her with the cutlass.
She said the old lady raised an alarm which drew the attention of neighbours who rushed to her aid.
She said residents pushed the suspect away to save the 85-year-old woman. They reported the matter to the police leading to her arrest.
The family of the victim is demanding prosecution of the perpetrator. They said this is not the first time their grandmother has been subjected to this vicious attack.
They therefore appealed to the Ghana Police Service and the Inspector General of Police (IGP), George Akuffo Dampare to help them get justice.
The incident comes as Parliament recently passed a Bill seeking to proscribe witchcraft accusations. It also comes on the back of a similar incident in June this year at Sangbana that nearly sparked tribal violence in the district.