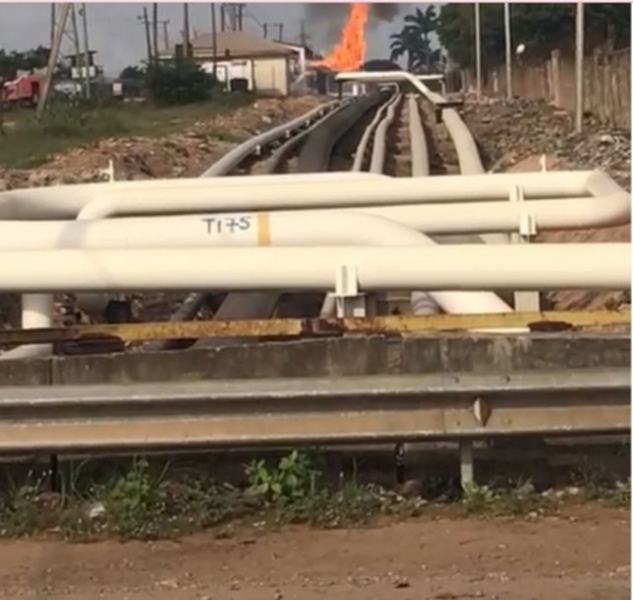 A gas booster station, Quantum Gas near the Tema Oil Refinery's (TOR) pipeline caught fire on Friday morning.
The cause of the fire is currently unknown.
The pipeline, according to JoyNews sources discharges all Liquefied Petroleum Gas (LPG) which goes into the Tema Port.
Reports indicate that, the company was transferring gas from vessels at the Port to the booster station for distribution to terminals in the area when the incident occurred.
A visit by JoyNews to the site saw firefighters trying to bring the situation under control.
Managers of the Tema Oil Refinery say no damage has been recorded yet.
In an interview with JoyNews' Carlos Calony, the Public Relations Officer, Matilda Adjoa Prempah assured that the situation is under control.
"The situation is under control…There has not been any damage recorded yet, we are waiting for the investigation to commence and be completed for us to know if there's been any potential damage to the line," she said.
According to her, the fire would not affect operations at TOR, adding that "this is not going to impact on what is supposed to go to the market. The product will go out as usual."