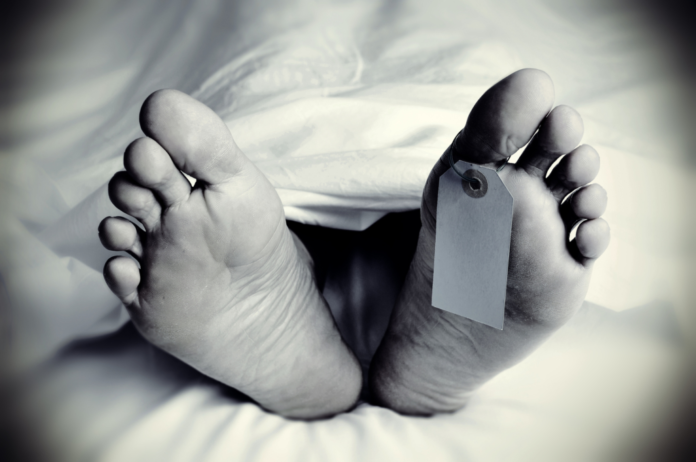 The family of a young man described as a "true gent" have paid tribute to him after he was found dead by his mum at the back door, after a night out celebrating landing a new job.
Alex Murray had spent the Saturday celebrating at various pubs in Blackburn with friends ahead of starting a new job on the Monday.
The 31-year-old last entered the Moorgate Arms, in Blackburn, on October 1 last year, with CCTV footage later showing him getting into a taxi with two women.
Then, at 2.40am a neighbour's CCTV caught him staggering towards his home but he was later found around the side of his house, unresponsive, by his mum.
At an inquest held today his family have paid tribute to him and said he had been "over the moon" about his new job.
Sergeant Chris Birchall of Lancashire Constabulary was one of the first on the scene and said it appeared as if Alex had fallen or tripped next to a small step in the garden.
There was no evidence of third party involvement in Alex's death.
The officer said: "Alex was found lying on the floor with his head on a small step. He was about six feet away from the side door. It wasn't possible to say exactly what happened but potentially it was a fall."
A post mortem CT scan revealed Alex had suffered a small subarachnoid haemorrhage where a head injury causes bleeding in the space that surrounds the brain.
He also had a fractured eye socket and toxicology tests found Alex was intoxicated at the time of his death and there was evidence of recent cocaine use.
Neurosurgeon Naufel Ansar concluded that although he couldn't definitely say the haemorrhage was the cause of death it was a possibility.
Assistant Coroner Sian Jones returned a conclusion of accidental death and said: "I am satisfied he had been drinking and had taken some cocaine but neither of those were likely to be the direct cause of his death.
"However the alcohol did affect his mobility and stability and it's likely to have caused or contributed to his fall because it would have increased the risk of him having a fall. I am satisfied that what he suffered was a simple accident."
After the inquest Alex's sister Vanessa told LancsLive: "He was loved by so many people. In Blackburn everyone knew him and I was known as Alex's sister even though I'm older."
Alex's mum added: "He was over the moon about his new job. He'd found out earlier in the week and I can still see his face after he got the news; he was buzzing all week."
After Alex's death dozens of friends paid tribute to him. Chris McKenzie posted on Facebook : "A true gent that I am soo thankful to have known. Missed by many but I'm sure I can speak for everyone in saying he will never be forgotten!"