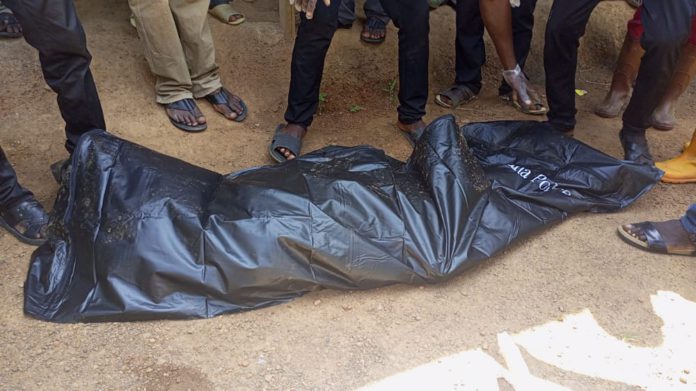 The district head pastor of Narrow Gate Faith Ministry, stationed at Bonakye in the Nkwanta South Municipality of the Oti Region, has been found dead in a farm in a suspected murder case.
According to reports Pastor Bless Denutwi was found dead on Thursday morning in pool of blood after he went out to pray on Wednesday but never returned.
Speaking to Adom News, his wife, Emilia Adenutwi, disclosed that at about 4:00pm she became restless as they were no signs of her husband and several attempts to reach him failed.
He was, however, traced to the farm upon search by his wife and church members and he was discovered in a supine position with visible wounds to some parts of his body.
The matter was later reported to the Nkwanta police who retrieved his body and transported it to the Nkwanta municipal hospital morgue for autopsy
Some of the church members and eyewitnesses who spoke to Adom News said they were devastated and cannot determine a perpetrator as their pastor was a man loved by all.
They said the pastor over his years stayed in the community and had no problem with anyone and wondered what might have triggered the person to commit the crime.
However, the assemblyman for the area, Daniel Ndali, has called on the police to do thorough investigation and bring the perpetrators behind this to book.
ALSO