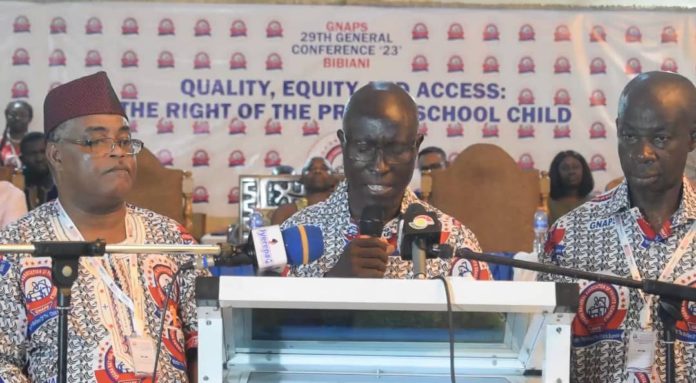 The leadership of the Ghana National Association of Private Schools (GNAPS) has raised concerns about certain agencies within the Ministry of Education (MoE) allegedly impeding the delivery of quality education in private schools.
Professor Damasus Tuurosong, Chairman of GNAPS, expressed dissatisfaction with certain actions and inactions of MoE agencies, which he believes hinder equitable access to quality education in private schools.
He expressed concerns about the apparent lack of uniform standards and criteria within the education system, indicating that higher stakes are put on the public schools because they are instituted by the government.
Speaking at GNAPS' 29th Conference in Sehwi Bibiani, Prof. Tuurosong called on the MoE to absorb the Basic Education Certificate Examination (BECE) registration and National Science and Maths Quiz (NSaT) fees for students in low-fee private schools (LCPSs) and provide subsidies for other private schools.
Additionally, he urged the Ministry to eliminate the 30% priority placement policy, asserting that many LCPS students face greater economic disadvantages than their counterparts in state schools and should have access to the same opportunities.
Nana Kwadwo Somiah II, the Sehwi Ntakam chief and Abakomahene of the traditional area said it is a collective duty to ensure all children have equal access to quality education.