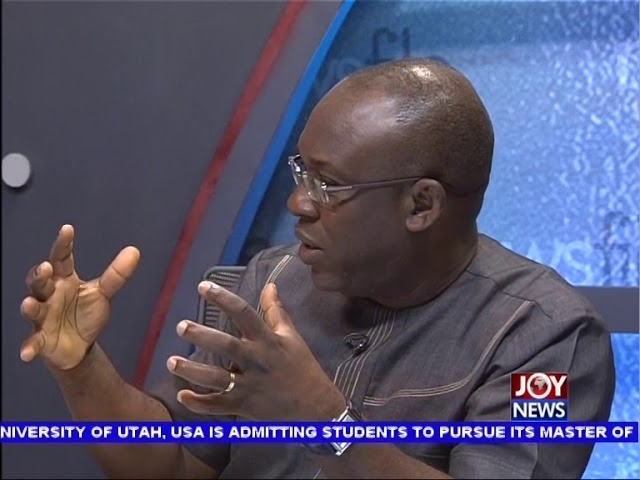 Lawyer and Senior Vice President of IMANI-Africa, Kofi Bentil, says the rights of Ghanaian citizens take precedence over the rights of any public officeholder.
According to Mr Bentil, the right to protest is a fundamental citizen's right, and it is not anyone's prerogative to determine where citizens can or cannot protest, as long as it is a public space.
His remarks come in response to the arrest of 49 protestors by the Ghana Police Service on Thursday, September 21, who claimed to have served an injunction application to the organizers of the #OccupyJulorBiHouse demonstration, Democracy Hub, before embarking on their protest.
The police accused the protestors of unlawful assembly and violating the Public Order Act, contending that they had disregarded court documents instructing Democracy Hub to desist from proceeding with the planned demonstration.
However, Mr Bentil suggested an alternative approach, explaining, "If you think it's a security zone and the person says I'm going to demonstrate there and it's a public space, then you go and put your men there; let them sit there so that both of you will occupy that space."
The IMANI-Africa Vice President emphasised that the police should allow citizens to exercise their right to protest without committing a crime, adding, "There should be no public space that is out of bounds to a citizen who owns that space."
He argued that individuals, particularly the police, should not just think that they have the right to give the citizens a place to press home their demands and the right not to give them.
"These are God-given rights; nobody is a Ghanaian more than anybody else, and the rights of the citizens are above the right of an office holder including the President and including the IGP," he stressed.
Mr Bentil maintained that even if the Jubilee House is a security zone, it is a public space, adding, "If I'm disturbing your house, you can take action against me, but if it is a public space, you can't tell me it's a security zone."
According to him, as long as citizens do not commit a crime, the police should not impede their right to demonstrate in public spaces.
"That right to protest in the public space is a fundamental human right, and nobody should take it away," Mr Bentil said.
ALSO READ: