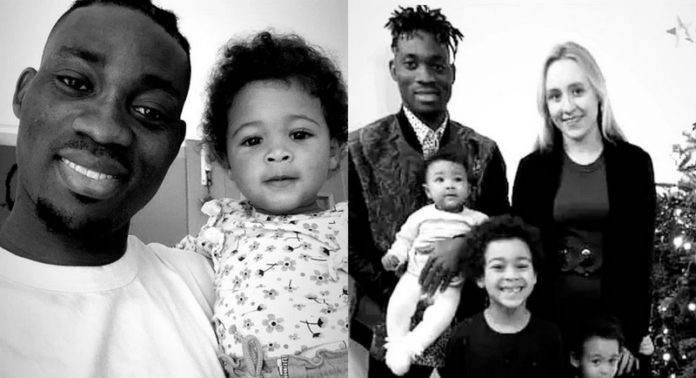 The partner of Christian Atsu is still grieving over the sudden demise of the footballer who lost his life in the Turkey earthquake disaster.
Marie-Claire Rupio, who has been married to the Ghanaian footballer for about 11 years, has taken to social media to mourn her husband. The German dancer, a singer who is also an author, posted her family photos online.
The photos include a shot of the late winger with their daughter and others which captures Atsu with herself and their two sons.
The gorgeous wife of the late Ghanaian footballer also shared a photo of her son, Joshua Atsupie, holding a trophy similar in design to the FIFA World Cup.
The young budding footballer plays for the Under 9 division of the football club called Team Gosforth.
After a competitive final in the Pro Motiv8 Tournament in Washington, Joshua Atsupie and his team took home the trophy. His mother was so happy that she took to her Instagram stories to share the memorable moment.
She captioned the post saying, "will make his dad proud." She then added the crying emoji at the end of the message to signify that she was still in mourning.
Check out the posts below: