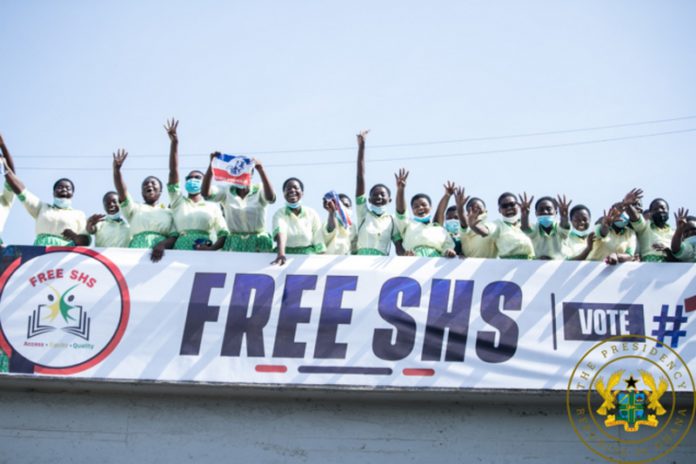 The Conference of Heads of Assisted Senior High Schools (CHASS) has acknowledged the challenges in the running of various Senior High Schools currently.
This comes after the headmaster of Mfanstipim Senior High School, Ebenezer Kobina Aidoo highlighted the difficulties in a heartfelt speech at his school's speech and prize-giving day.
"We don't have enough furniture in the classroom. Currently, we need 250 more desks to ensure that our students are well seated. These students are using plastic chairs in the classroom and it's not comfortable," Mr Aidoo revealed.
"We are on prepaid and always struggle to purchase power. This year alone from January to 31st October. We have spent GH₵204,000 on prepaid."
Out of this, Mr Aidoo indicated that the government has only paid half, with an outstanding amount of GH₵115,000.
His sentiments were re-echoed by some listeners who shared their views on the situation on Joy FM's Super Morning Show.
"Government have to do what they have to do first before the others can help. I agree the responsibility cannot only be shifted on government but like I said it's a primary responsibility of the government to make sure these things shouldn't happen," one of the listeners said on Monday, November 20.
The National President of the Conference of Heads of Assisted Senior High Schools (CHASS) Rev. Fr Stephen Owusu Sekyere agrees that there is a problem with cash flow in the system.
In an interview with JoyNews, Rev Fr Sekyere vowed to engage the Minister of Education on the matter.
"We have arranged to meet the Minister of Education. First of all, we meet with the management of GES then we meet with the minister. Then they have to give us their word because we need the money to feed our students and run our schools. Other than that, as the headmaster said, things will not be good in our schools because we have to maintain our schools," the CHASS boss explained.