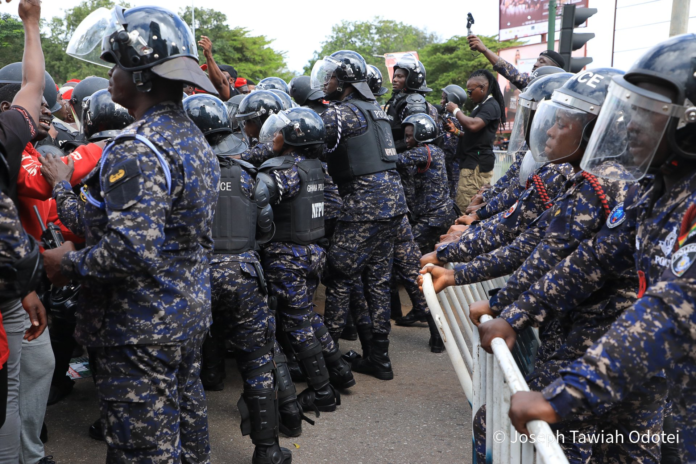 Heavy security have been deployed to Wanchiki in the Chereponi district of the North East region to restore calm after a shooting incident on Monday which claimed four lives. 
The District Chief Executive (DCE) for Chereponi, Hajia Zuweratu Nashiru Mada, confirmed this.
"On the record, four people are dead—two women and two men—and one is seriously injured and has been referred to the Northern part of Togo," she said.
Hajia Mada highlighted that, the conflict stemmed from tensions between the Jaabu and Forboru clans. 
When asked about measures to maintain law and order, she mentioned, "The Regional police commander is on the ground doing fact-finding to get details. We don't have details of houses torched, and the place must be calm for NADMO to visit the community to give us data."
Despite the lack of specific details, the DCE assured that "the place is now relatively calm. Since yesterday, no gunshots have been heard, and there are police and military personnel with armored vehicles conducting two-hourly patrols." 
The efforts are aimed at ensuring the safety of the community and preventing any further escalation of the conflict.
The violence erupted amidst an alleged chieftaincy dispute, reigniting tensions between the Jaabu and Forboru clans.
The clash resulted in the burning of houses and the vandalism of the vehicle belonging to the chief of Wanchiki, who was also allegedly assaulted while en route to Nalerigu. 
One individual sustained severe gunshot wounds and is currently receiving treatment in a Togolese hospital.
ALSO READ: