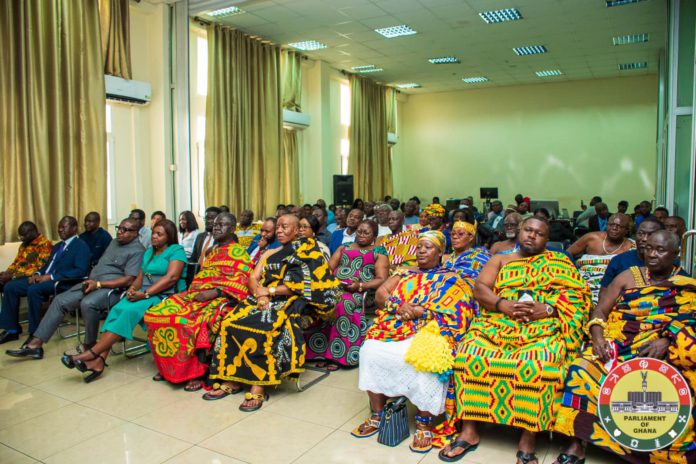 A political analyst, Yaw Asani Tano, has urged traditional leaders to stay away from ministerial nominee vetting proceedings.
Traditional leaders are usually seen at the ministerial vetting in Ghana to show support for a nominee who most of the time is from their traditional area.
But to him, their presence does not serve any crucial purpose but only breeds corruption.
He suggested, "parliament should put their foot down to stop this concur.
 "I'm worried about seeing chiefs and their entourage of appointees coming from far places at vetting processions as if to say if they're not around the vetting cannot take place. This is the time for them to stay away from such events.
"At the end of the day, the persons being vetted will sort them out before they go," he said on Accra-based UTV.
ALSO READ:
Ei Ato, you're my friend – Bryan Acheampong stunned by fierce grilling during vetting
Stop bullying us – Ato Forson tells OB Amoah at his vetting
He said that the vetting process is a "serious business" and not "an excursion".