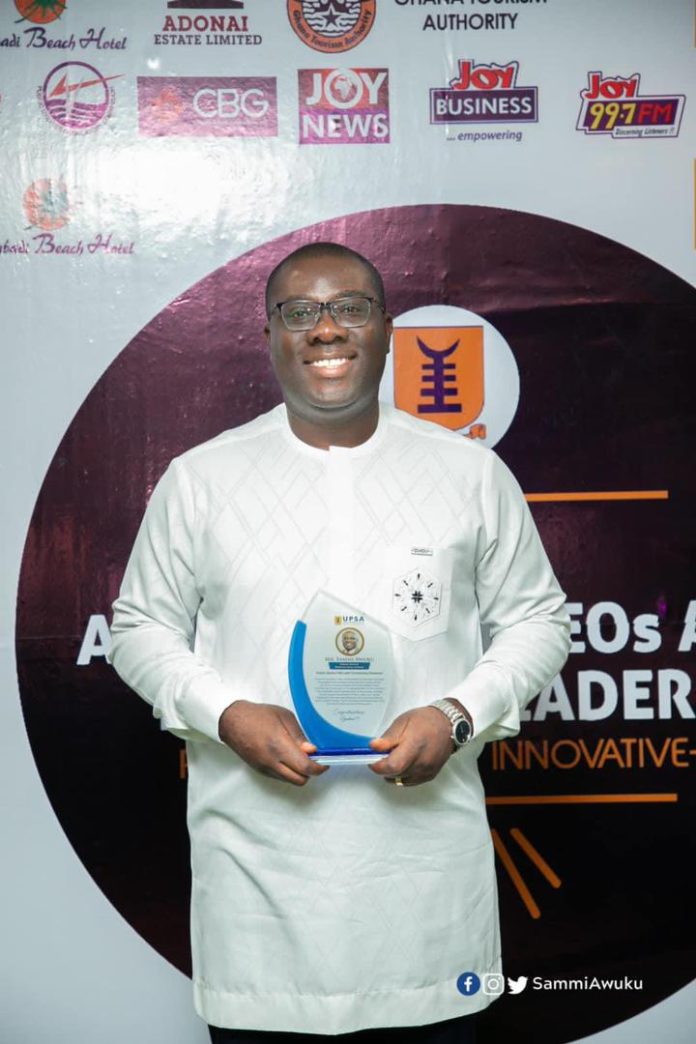 The inaugural edition of 'A Night With CEOs and Business Leaders' hosted by the University of Professional Studies Accra (UPSA) saw Samuel Awuku, the Director-General of National Lottery Authority being recognized and honoured.
The forum which was held on the 29th of September 2023, honoured Mr Awuku for his exceptional leadership in the public sector with a special award for Community Presence.
The inscription on the prestigious plaque highlighted the commendable achievements of the Good Causes Foundation arm of the NLA since its inception.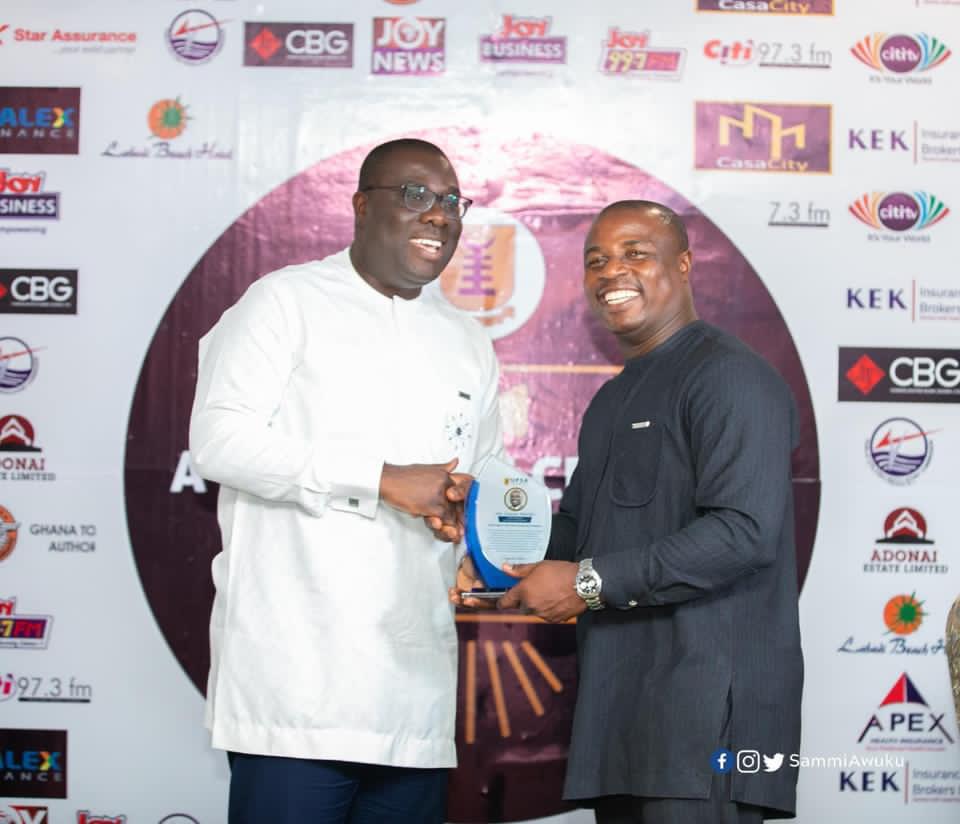 The positive outcomes of the foundation's endeavors were described as immeasurable, and the results were acknowledged for their significant contribution to the overall development of the country.
Specifically, the inscription acknowledged the impactful initiatives undertaken by the Good Causes Foundation of the National Lottery Authority (NLA) under Mr. Awuku's leadership.
The charitable acts of giving back to society were noted, with beneficiaries spanning across the educational, health, youth and sports development, as well as the arts and culture sectors of the country.
The recognition emphasized the outstanding nationwide efforts of the NLA Good Causes Foundation, particularly in the realms of health, education, youth and sports development, and arts and culture.
Mr. Samuel Awuku expressed his gratitude to UPSA on behalf of all the awardees. In his acceptance speech, he dedicated the award to the Coordinator of the Good Causes Foundation, Ms. Amma Frimpong, and commended her and the entire hardworking team for their dedication and impact.
Below are other photos of the event: