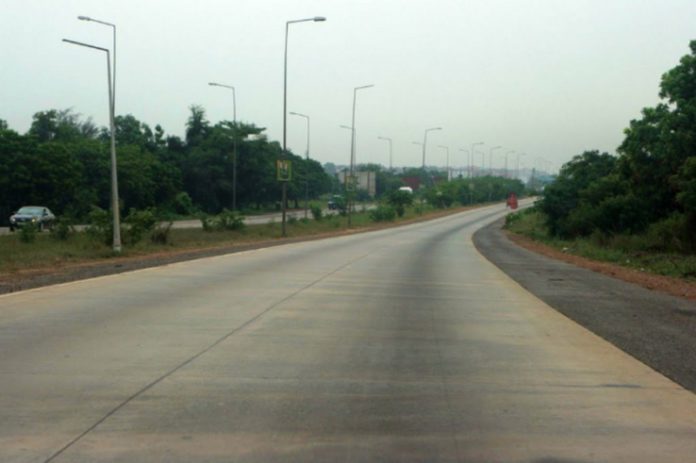 The never-ending gridlock on the Accra-bound stretch of the motorway, caused by numerous potholes, compelled two ride-hailing app drivers on Thursday morning to voluntarily patch some of the numerous potholes on the expressway at the Lakpakpla Bridge near the Accra Abattoir.
The two drivers, Kojo Asante and Emmanuel Boateng, filled the potholes on the stretch with laterite.
In an interview with JoyNews, the drivers explained their motivation for the exercise on such an important and busy highway.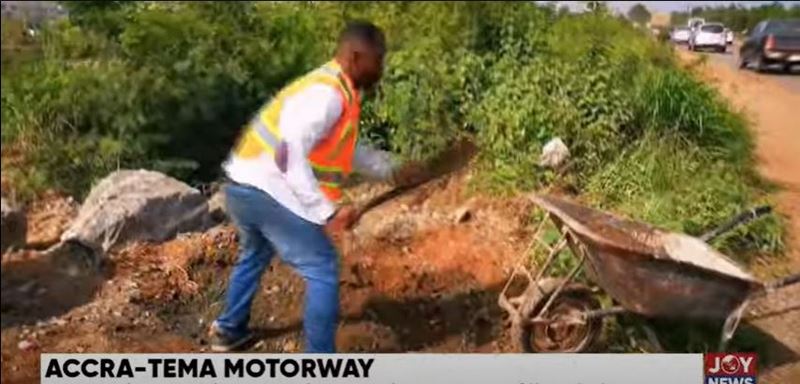 According to them, as motorists who also have issues with their vehicles plying that route, they decided to help salvage the situation before any long-term solutions by the government.
"What motivated us was that, I was just lying down and I called my friend lamenting about the present state of the Motorway. I told him we are the motorists so we should do something about it. He then asked what should be done. The I replied by saying we should get some wheelbarrow and tools, and that's how we started something this morning around 5.30 a.m.," one of the drivers shared.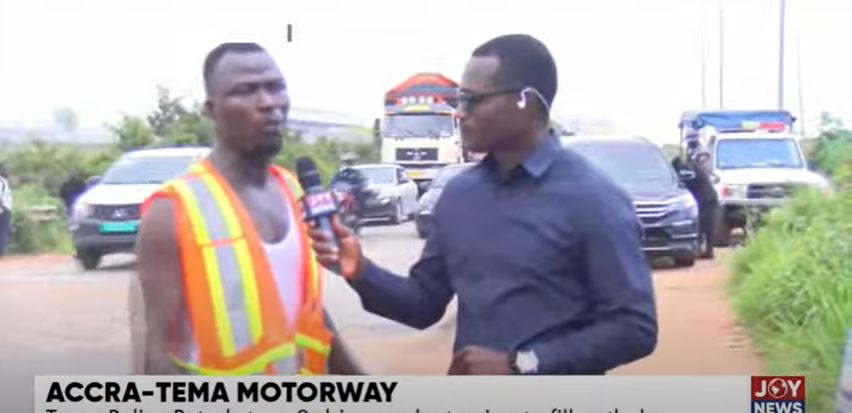 The other driver also said, "Most of the drivers have flat tyres on the road and accidents also happen on the road. But we have seen that we can help."
However, after six hours of filling a number of the potholes on the stretch, personnel from the Tema Police Patrol Unit arrived at the site and asked them to leave.
The volunteers say they were disappointed about the police's directive.
"We were working when the patrol came here saying we are tired so we should go, and we said we are not yet tired and that we are helping the nation. We are disappointed with the police for not allowing us to correct what is wrong," they said.