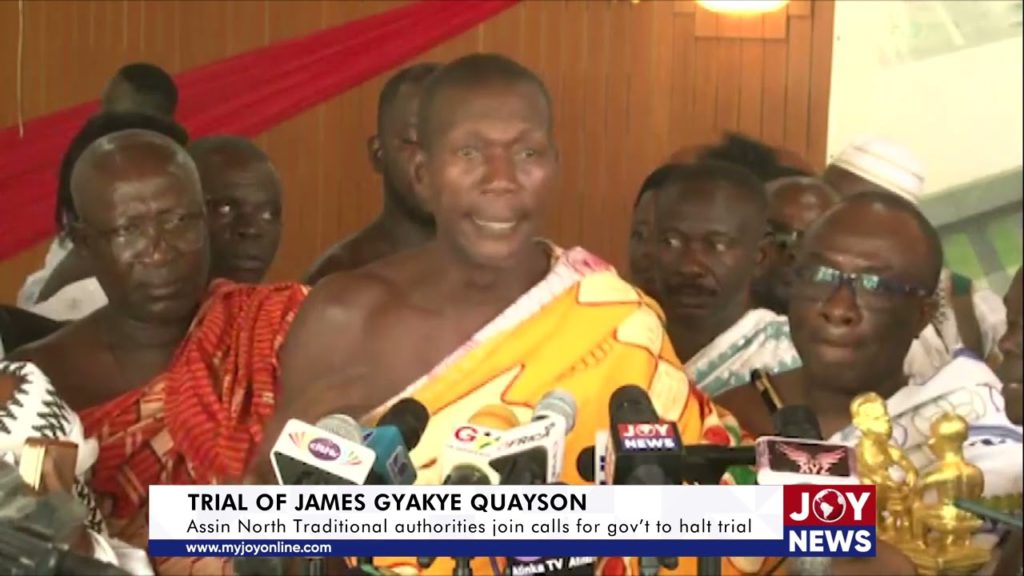 Traditional leaders in the Assin North Constituency of the Central Region are also appealing to President Nana Akufo-Addo and the Attorney General, Godfred Yeboah Dame, to drop criminal charges brought against their MP, James Gyakye Quayson.
The call coincided with the swearing-in of the new MP, James Gyakye Quayson in parliament on Tuesday, July 4, 2023.
Addressing the media after the swearing-in ceremony, Queenmother of Assin Bereku, Nanahemaa Afia Ntiamoah, said that since the bye-election is over, it is time for the people to unite for the development of the country.
According to her, if the court battles continue, the people of Assin North will lag behind in development.
She added that the people of Assin North suffered a lot when they were without an MP.
"Right now, we have elected Mr Quayson to represent us in Parliament, and so we plead with the President and the Attorney General to halt the ongoing prosecution of Gyakye Quayson,"she appealed.
She added that she supports the call of the Dormaahene for the President to discontinue the case.
Another traditional ruler, Nana Tufuhene Frimpong Baah, Assin Brereku Tsidomhene I, also said the landslide victory chalked in the bye-election shows that the people of Assin North love Mr Quayson.
He, thus, urged President Akufo-Addo and government officials to put the past behind him for unity and peace to prevail.
According to him, assuming the NPP's candidate, Charles Opoku had won the bye-election, the people would have supported him, and so the same gesture must be extended to Mr Quayson.
"With the issue in court, we plead with the government to resolve the situation," he said.