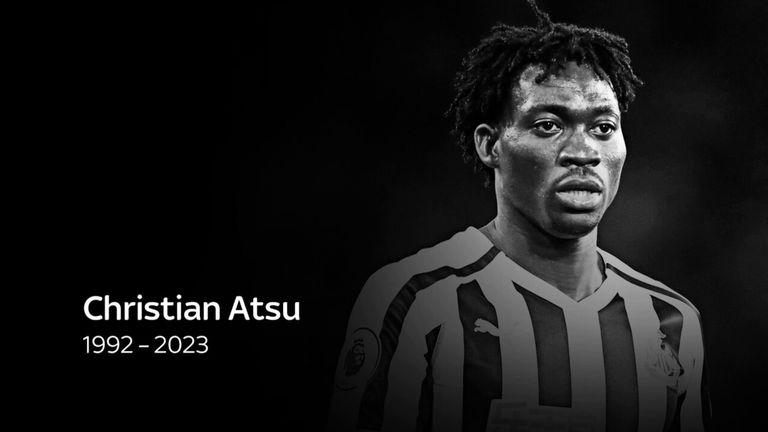 From 0 – 31, Christian Atsu has run up his years on earth and from the testimonies following his passing, it can be said it was a life well lived.
The shared testimonies from beneficiaries – as well as many others, revealed the material underneath his professional career and adult life – one which was characterised by silent benevolence.
"There are millions of stories [about his works of philanthropy and humanism] he'll never tell you," Sannie Daara told JoySports on the afternoon of the Saturday Atsu's death was confirmed.
Another fond memory of Christian which was shared concerned his dedication to Christendom and further revealed by Daara.
"So one day I'll ask him when a lot of people had said, the Black Stars players were not giving [stingy] and all of those things. He told me 'I do this for God, and not for humanity to praise me."
More than ever, any portrait of Atsu's smile will now throw back storied memories of a man who died in painful circumstances, after giving off to society a lot of himself.
Ghanaians have come to know a bit of Atsu's adult life and professional career, but what still remains a mystery is the upbringing which moulded Atsu into the man he became.
"Atsu was cool, he was not stubborn. He didn't like girls neither did he like parties and that stuff. His [deal] was always with church – every time.
"I laughed at him about it every day because he was always going to church. Anytime we were given a reporting time for a game – whether home or away fixture, he'll say he has to go to church first.
"Sometimes when we are playing home games, he will be brought on in the second half because he'll be at church for the first half," Daniel Mensah, a former captain at Peace FC told Joy Sports.
Peace FC was Atsu's first club – joining when he was about 10 years, and at such a young age, it's evident how devoted he was to his faith.
And another unknown about Christian was the nickname 'Daavio' he earned when he was about the same age.
On the day Atsu says his final goodbyes, Joy Sports' Mishael Quaynor presents a tribute feature on Christian's childhood.