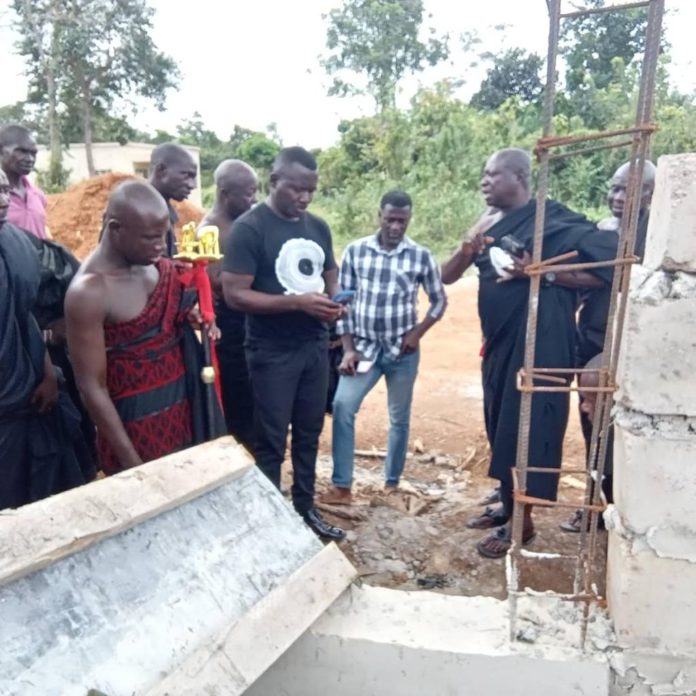 The chief of Sefwi Bodi, Nana Kwasi Foli Ababio, has raised concerns about the quality of work being executed by the contractor in charge of the Agenda 111 project in the area.
Nana Ababio expressed shock about the contractor's decision to construct a fence wall on the root of a tree on the designated land.
The chief who doubles as the Adontehene of Sefwi Wiawso Traditional Council has said he is struggling to come to terms with the decision.
Even as a layman, the chief said he will not put lives at risk with such shoddy work.
He expressed this dissatisfaction in an interview on Adom News after he inspected the project following several reports from residents.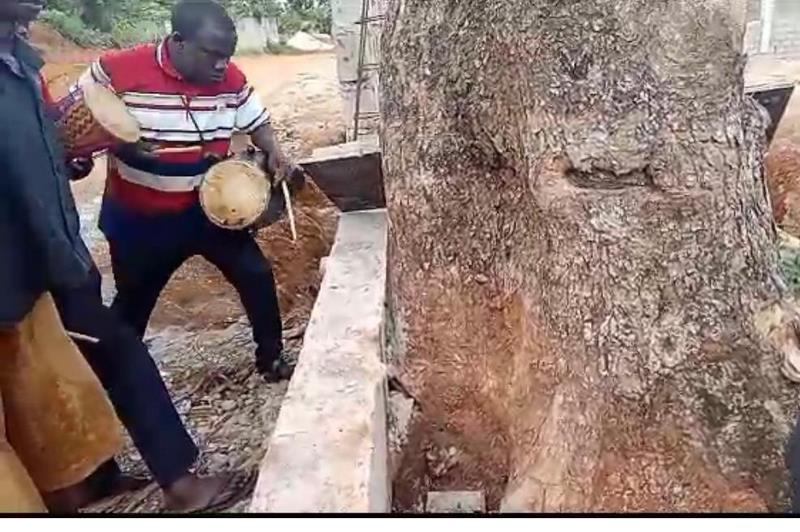 A peeved Nana Ababio revealed that, he instructed the contractor to halt work, cut the tree, and remove the root stumps but the latter disregarded.
The chief has therefore cautioned the contractor to immediately return to the site and implement his directive to enable him to finish the project on time.
Nana Ababio has threatened to send residents to demolish the wall if the contractor ignores him a second time.