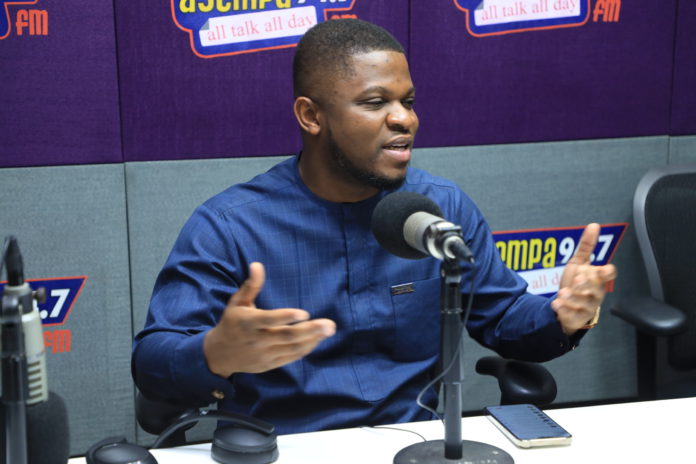 The National Communications Officer of the National Democratic Congress (NDC), has described Dr. Ernest Addison's response to the #OccupyBoG demonstration as "reckless, shameless, and irresponsible".
A furious Gyamfi could not fathom why the Bank of Ghana (BoG) Governor would "describe honorable Members of Parliament and responsible citizens who exercised their democratic rights by peacefully protesting as "hooligans".
To him, Dr. Addison's response is not only an insult to the #OccupyBoG demo protestors but also to those who have participated in past demonstrations like President Akufo-Addo.
Mr. Gyamfi noted that, the Central Bank Governor will face the full rigours of the law should NDC come to power.
"When he starts facing the music when he gets invitation to EOCO, he will know that we were not engaging in hooliganism," he added.
ALSO READ:
Your response to #OccupyBoG demo uncalled for– BoG Governor told
OccupyBoG demo: NDC owes Ghanaians an apology – Pius Hadzide