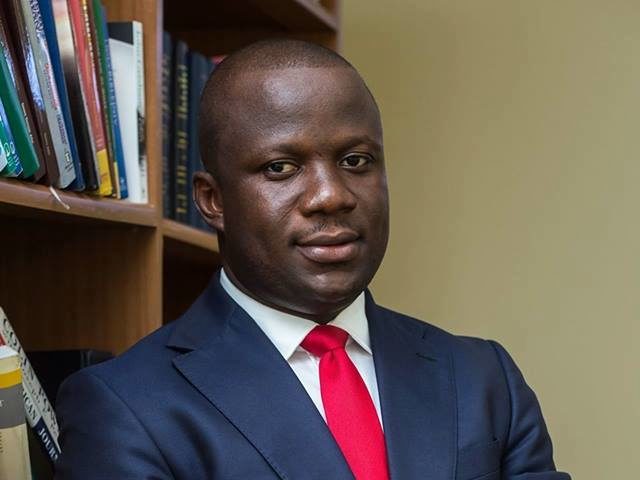 The Minister of Lands and Natural Resources, Samuel Abu Jinapor says the first phase of the Appiatse community is expected to be completed by the end of this year.
According to him, the reconstruction of the community is on schedule and government hopes to complete the project as scheduled.
"God willing all things being equal, ending of this year, we will finish phase one of the Appiatse community reconstruction and that will enable us to resettle the displaced people of Appiatse," he said.
The Minister noted that at the end of the construction, the community will have schools, hospitals, clinics, community centers, markets, roads and access to potable water and electricity.
Speaking at a ceremony to inspect the progress of work at Appiatse on Wednesday, the Damongo MP said he is impressed with the progress of work.
Currently, he said 124 housing units ranging from two to seven-bedroom houses are under construction whilst 104 are at foundation level among others.
Mr. Jinapor described the project as a community that he believes will become a model for other rural communities in the country.
He further appreciated the government for its efforts to ensure that the people of Appiatse return to their normal livelihood.
"Indeed, what has happened in the Appiatse community is a clear testimony that we have a government that walks the talk," he said.
The Minister reiterated that the government is fully determined to make sure that they complete the reconstruction and ensure that people are resettled properly.
In the interim, he donated Gh₵15,000 along with relief items like 50 bags of 25kg rice, 20 cartons of tomato tins, 8 cartons of tinned fish, 5 cartons of oil and 20 packs of water
It would be recalled that about 13 persons died in an explosive-induced fire when a vehicle carrying mining explosives crashed at Appiatse on January 20, 2022.