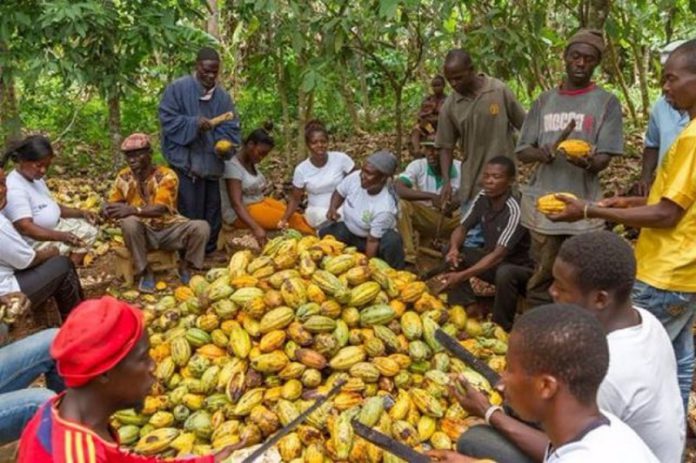 Parliament on Friday approved US$ 800 million syndicated loan to finance the purchase of cocoa for the 2023/2024 crop season.
The receivable-backed trade finance facility is between the Ghana Cocoa Board (COCOBOD) and a consortium of banks and financial institutions with the government as the guarantor.
Presenting the Finance Committee's report to the House prior to the approval, the Chairman of the Committee, Kwaku Kwarteng highlighted the need for substantial financial resources to facilitate the purchase cocoa beans, which will consequently increase levels of production.
The Committee noted that, the cocoa industry, which employs an estimated two million people along the supply chain, plays a crucial role in the economic development of the country.
He stressed it remains a major source of the country's foreign exchange earnings and contributes significantly to the Gross Domestic Product (GDP), hence, the need for such support to the sector.
Member of Parliament for Bolgatanga Central, Isaac Adongo added that, COCOBOD should go beyond just taking loans to manage its entire assets and liabilities in order to deliver appropriately to the country.
He revealed that COCOBOD made loss of GH₵3.3billion last year, stressing that, the outfit is not performing up to task and it affecting Ghana's financial sector .
Minister of Agriculture, Bryan Acheampong contributing to the debate stated COCOBOD was in crisis because they were paying Bui Dam for the usage of light by Ghanaians.
He indicated that, COCOBOD is currently constructing about 5000km of roads across the country.
Eric Opoku, MP for Asunafo South urged his colleagues to support approval of the loan in the supreme interest of the farmers they represent.
ALSO READ: