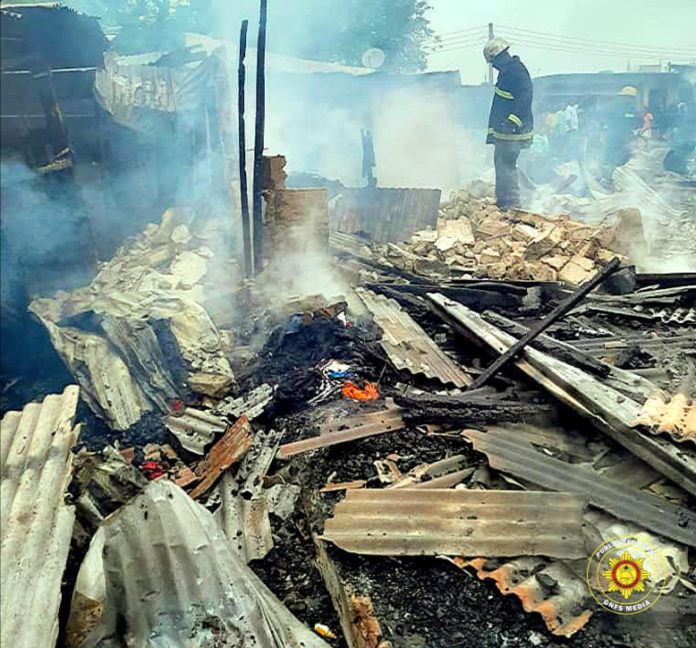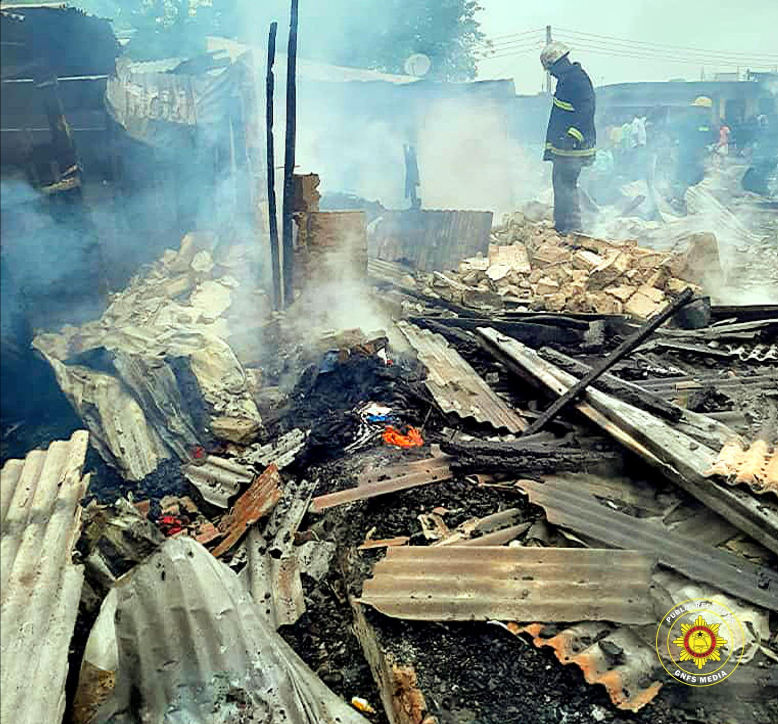 Over 300 shops have been burnt to ashes when fire broke at CMB market, behind Kantamanto in Accra.
The Sunday dawn fire resulted in the destruction of multiple shops and goods valued at millions of cedis.
The cause of the fire remains unknown, but there are suspicions of negligence on the part of someone cooking with gas in the area.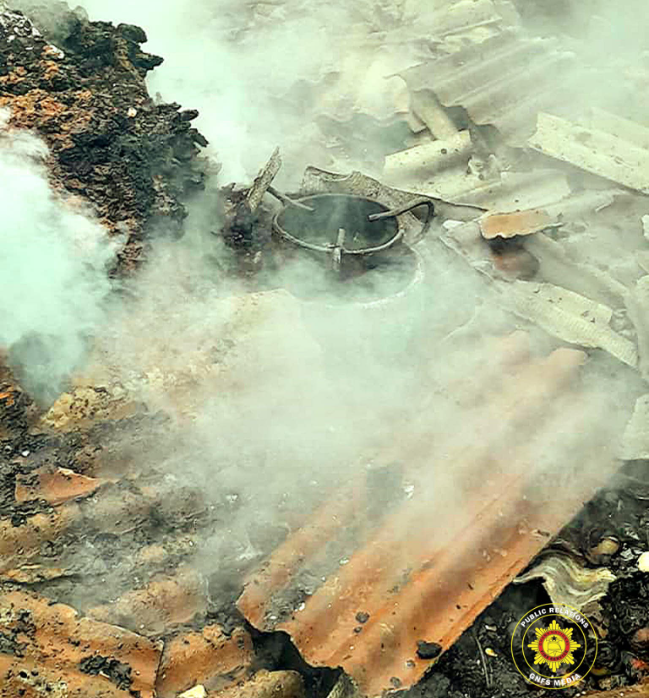 Upon arrival at the scene, firefighters from the Ghana National Fire Service (GNFS) found that the fire had already engulfed numerous shops and wooden structures, some of which also served as residences for traders.
Despite their efforts, many of the affected shops were completely consumed by the flames.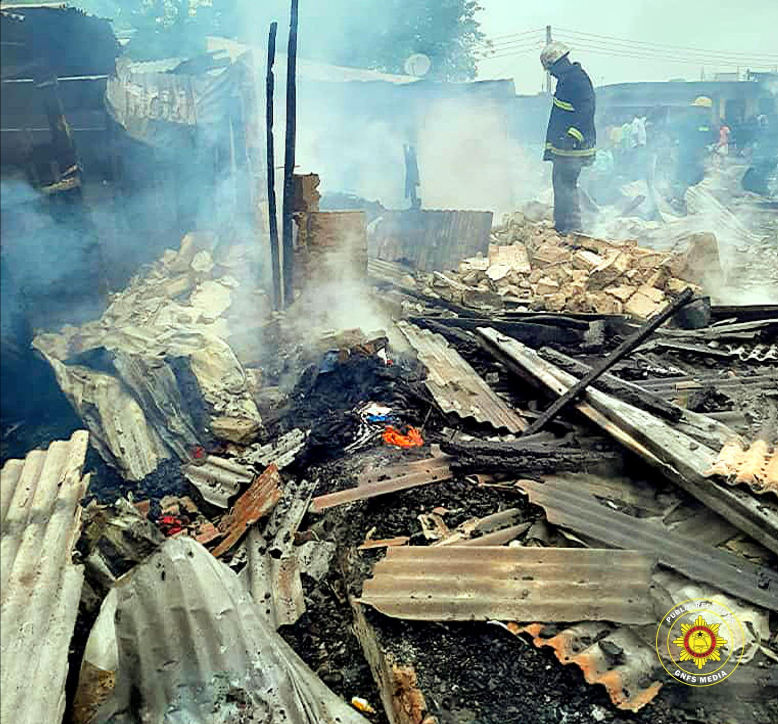 Traders who lost their livelihoods in the blaze expressed their frustration and disappointment.
The GNFS Public Relations Officer, ADO1 Alex Nartey, advised traders to exercise caution with electrical appliances and avoid storing flammable materials in their shops.
The service revealed that, they used four water pumps and spent over four hours to douse the fire.
This incident marks the second major fire outbreak at the CMB Market in recent years, with a similar event in 2020 resulting in the destruction of over 200 shops.