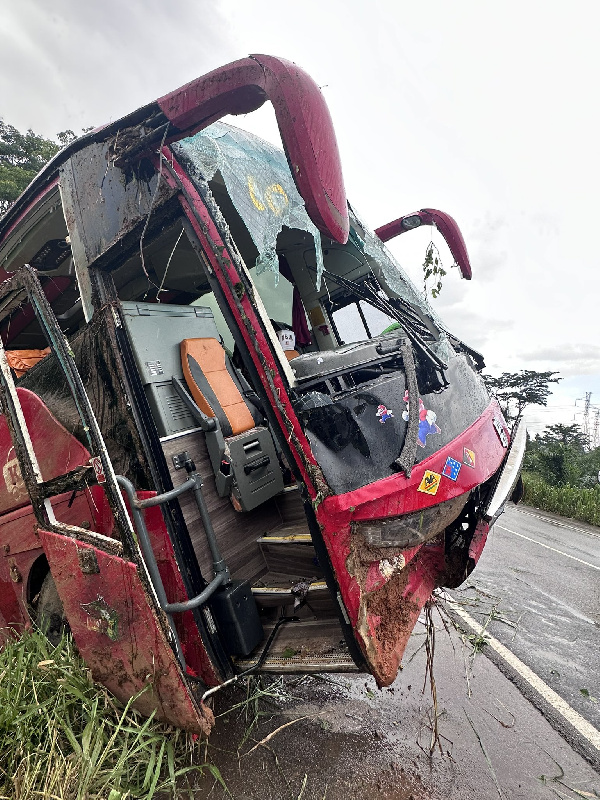 At least 1,433 individuals have lost their lives in road accidents across the country between January and August this year.
This represents an 11.27 percent decrease in the number of fatalities since 1,615 deaths were recorded during the same period last year.
Additionally, over 10,000 individuals sustained injuries from road accidents.
While indicating a decline in the figures, the National Road Safety Authority (NRSA) added that it is yet to meet its target for the year.
Speaking to JoyNews, the Public Relations Officer of NRSA said: "Looking at August, we didn't do very well as compared to last year. Although some of the indicators show a decrease, there was an increase in two of the indicators which is not what we hoped for."
Madam Pearl Adusu Gyasi added that, "We say that road safety management is complete when the four E's come into play. Which is education, engineering, enforcement and emergency response. And so if one of the four E's is not well catered for, there is a gap."
The NRSA therefore appealed to road engineers to work on the deteriorated safety measures on the roads, adding that it should be installed according to best standards and practices.
ALSO READ: