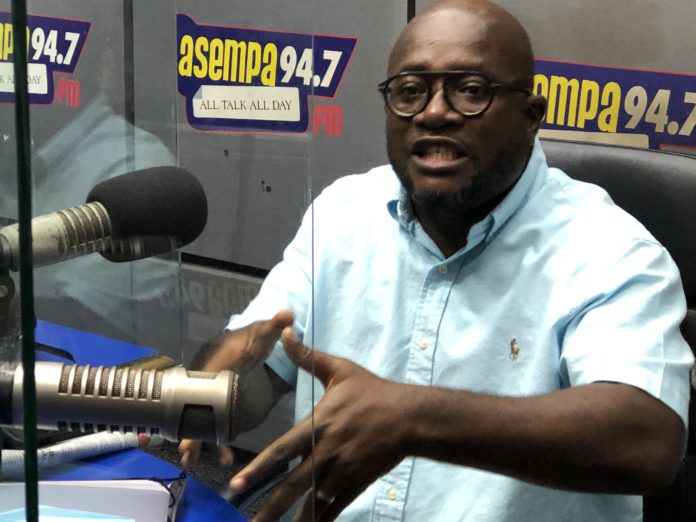 The Deputy Energy Minister, Andrew Egyapa Mercer, says Parliament will decide whether to replace the E-levy with road toll or not.
This follows concerns expressed by sections of the public that upon the reintroduction of road toll, the Electronic Transaction Levy (e-levy) should be cancelled.
Speaking on JoyNews' Newsfile on Saturday, Mr Mercer said, "…it is for Parliament to exact from the proponents of the reintroduction, which I believe is the Finance Ministry and to some extent the Roads Ministry and so when we get to that bridge we will cross it."
According to him, Parliament's delay in passing the e-levy had some impact on the proceeds from the levy. He said the delay led to the breaching of Section 22 of the Public Financial Management Act.
This, he stated, is because "the law was clear that by 31st December 2022, you are supposed to pass your budget, approve your appropriation and every other revenue measure that was going to implement the budget."
However "Parliament failed to pass some of the revenue measures that were going to be implemented in the 2023 Budget and the consequence is what led obviously to the bastardisation of the e-levy government was introducing … then led to us ultimately going to the IMF."
It would be recalled that the Finance Minister, Ken Ofori-Atta proposed an increment in the amount paid as road toll in a memo to the Minister of Roads and Highways.
This, according to Mr Ofori-Atta is part of the steps being taken by the government as it considers reintroducing the tax policy.
But the Minority Chief Whip, Kwame Governs Agbodza, stated that the Minority in Parliament will not support an increase in the amount charged as road toll unless they are convinced that the proceeds will be used for road-related expenditure.
He explained that monies accrued from the road toll cannot be spent on other activities such as the construction of the National Cathedral.
Speaking on Joy FM's Top Story on Tuesday, he stated that "Minority will never support the amendment if the Capping and Realignment Act is still on the road fund."
Mr Agbodza stated that "In my view unless we can prove that whatever we charge as road toll will entirely to be used on road-related expenditure, the Minority will not support this. Because we can't pay money for building roads and somebody uses it for the cathedral."
ALSO READ:
Will govt scrap E-levy with road toll reintroduction? Sam George asks
Tollbooth workers welcome reintroduction; make strong appeal to govt
According to Mr Agbodza, although the collection of road toll is not new in the country, the public is not enthused about what the funds generated are used for.
He added that the public mistrust got worse when the government introduced the Capping and Realignment Act in 2017.
This, he noted is because road users "feel that they pay some amount of money and that money hardly gets seen in improving the roads in this country."