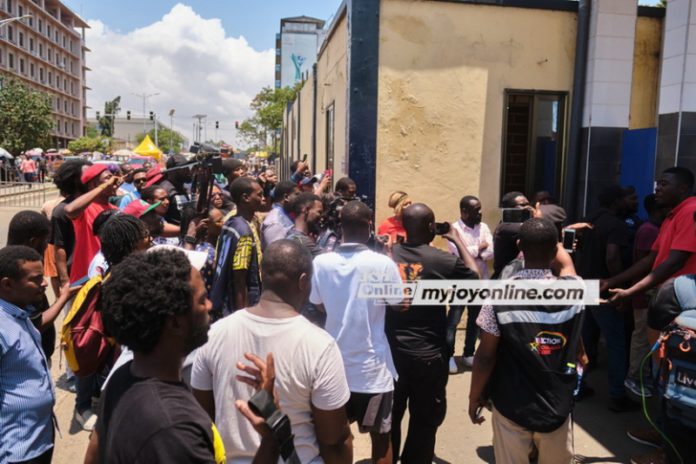 The leader of the #OccupyJulorBiHouse demonstrators, Oliver Barker Vormawor, has vehemently denied any knowledge of an invitation purportedly extended by the Inspector-General of Police (IGP) for negotiations.
This comes in response to a statement by the police, asserting that the IGP had formally invited the leadership of the protest group for discussions aimed at preventing a recurrence of recent incidents.
Following a clash between the police and the #OccupyJulorBiHouse demonstrators, during which numerous protesters were arrested, the police's statement indicated that, the IGP had initiated an invitation for discussions with the leadership to forestall any further confrontations.
However, Oliver Barker Vormawor, one of the leaders of the movement, contradicted the police's assertion.
He contended that, neither he nor any member of the group's leadership had received an official invitation from the IGP's office.
Mr. Vormawor expressed frustration over the group's inability to communicate effectively due to the confiscation of their phones by the police.
Meanwhile, Ghanaian celebrities, including Afia Odo and SDK, have also joined those expressing concern about the prevailing state of affairs in the country.
The demonstrators have expressed disappointment but said they remain committed to participating in future protests.
Meanwhile, Security Analyst, Dr. Sadiq Adutwum has criticised the police for arresting the protestors.
He stressed that, the right to demonstrate is a fundamental one, inherent to the people, and should not be unduly impeded.