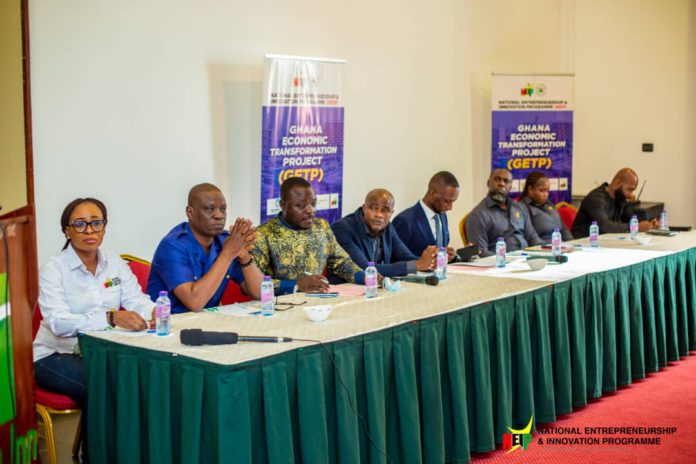 The National Entrepreneurship and Innovation Programme (NEIP) has launched the Hub Acceleration Grant Programme to support and accelerate Start-ups and SME growth in Ghana.
Speaking at the launch, the Chief Executive Officer (CEO), Kofi Ofosu Nkansah, said the programme forms part of the Ghana Economic Transformation Project (GETP).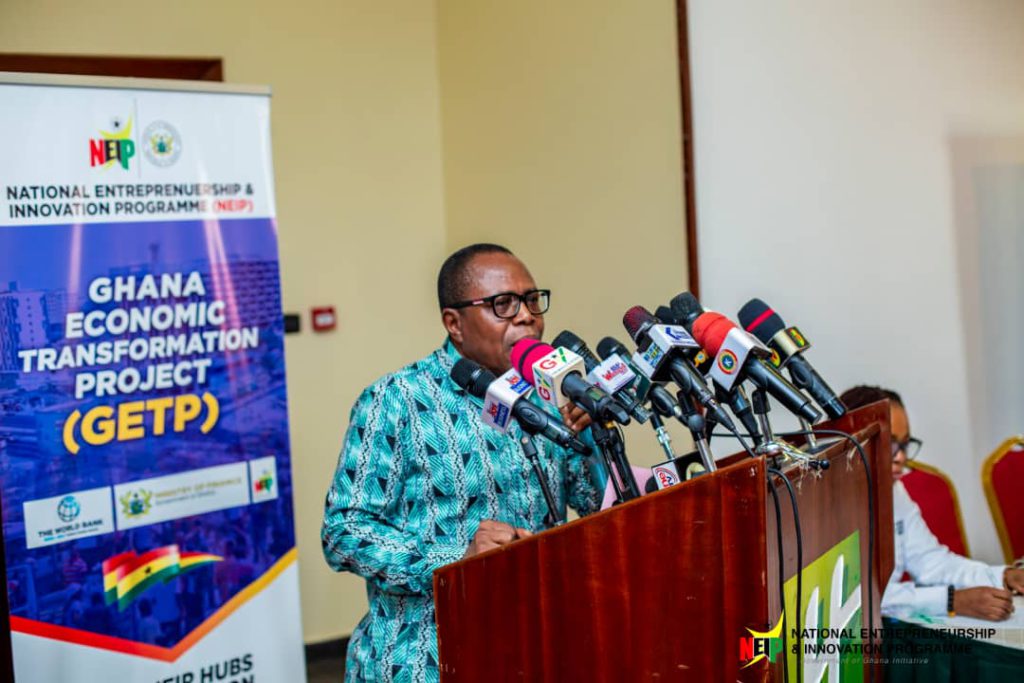 It will competitively select a number of hubs which will be provided technical assistance and capacity building to address gaps during the benchmarking exercise.
Under the programme, Mr Nkansah said beneficiary hubs will be given a maximum of $200,000 as start-ups as part of the Akufo-Addo-led government's commitment to boost the entrepreneurial ecosystem.
"This is free money we are going to give to the hubs and there will be no paybacks but there will be efficient and effective supervision to ensure the monies are used for the purpose it was given out for.
"In the last six years, we have established about 100 hubs with at least one in each region but for now, we will support 50 hubs," he said.
Mr Nkansah also encouraged the active participation of women, youth people and persons with disability.
Chairman of the Ghana Hub Network, Josiah Kwesi Eyison, who was at the event described the intervention as timely and in the right direction.
"This has come at the right time and it will go a long way to support entrepreneurs. I'm grateful and look forward to what NEIP will do with this. We will walk on a path to achieve the objectives and visions of this programme. I will urge all of us to support it," Mr Eyison noted.
NEIP is one of the implementers of component three of the programme which seeks to ensure Entrepreneurship and Micro, Small and Medium Enterprises (MSME) growth.
The component will support entrepreneurship and MSME growth in non-resource-based sectors, addressing specifically the limited development of the MSME and entrepreneurship support ecosystem, including early-stage financing.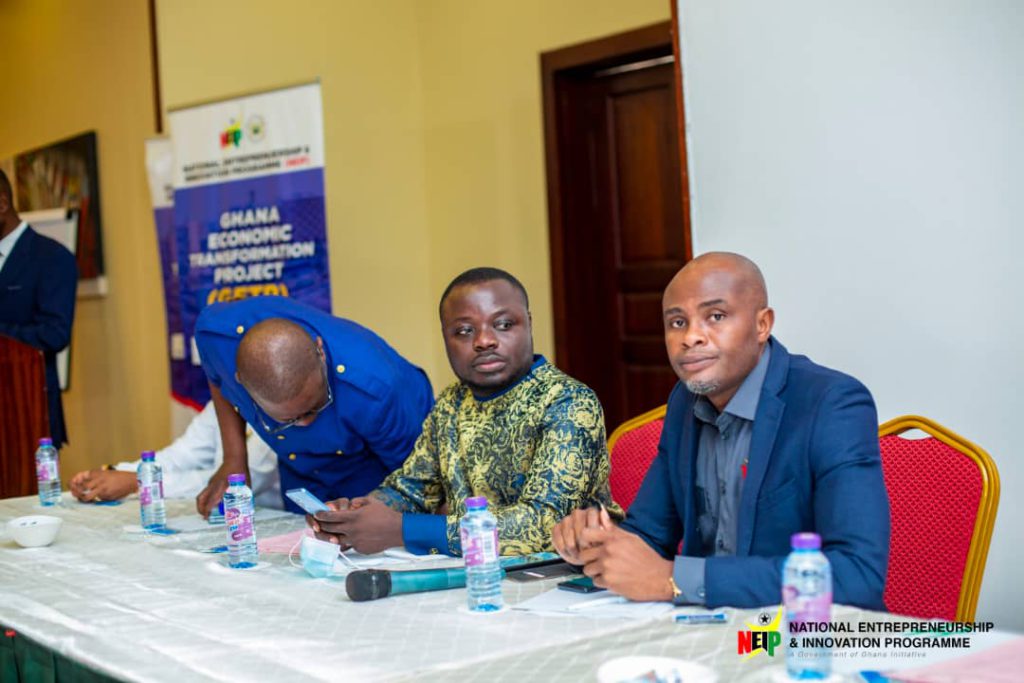 ALSO READ:
NEIP trains 24,000 Ghanaians in 'Youth in Innovative Agriculture Programme'
The programme is open to all incubation and entrepreneurship hubs in the country including business incubators, accelerators, technology centres, university hubs and other support organisations.
Interested applicants can log unto www.neip.gov.gh with the application links and all detail also available on all social media platforms.
The application portal will be opened until Friday, March 10, 2023.
In attendance were NEIP, Hub owners/managers, the GETP component's specialists, Deloitte who are consultants to the programme, sister organisations and other support international organisations in the entrepreneurial ecosystem.