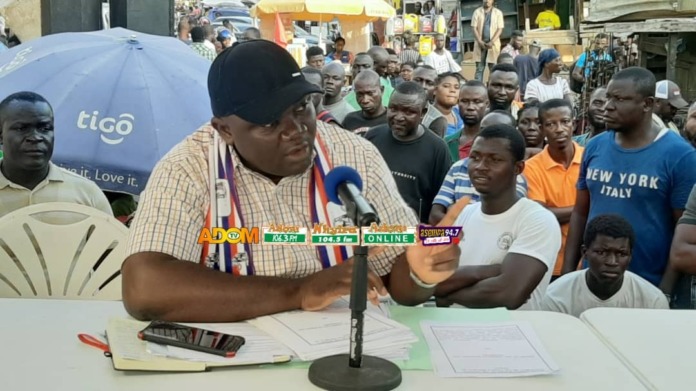 Former Member of Parliament for Ablekuma Central, Ebenezer Nartey, has asked the National Democratic Congress (NDC) to commend the Auditor-General.
According to him, the recent report from the Auditor-General's Office is proof of transparency and professionalism.
"But if you remember, the same Auditor-General when we said Domelevo should go, people were castigating this man that he'll come and do the bid of government.
"And I'm expecting Piesie (NDC member) and his colleagues (NDC) to praise him that all they said about him were untrue. Today it has come to the reality that he's working professionally as an Auditor-General general," he said.
Speaking on Adom TV's Badwam Show, he advised that matters of corruption and other allegations should not be politicised.
Mr Nartey explained that is the cause for unresolved allegations and crimes by political parties.
"I've always been saying that one of the things we've been doing that's not helping us as a country is to bring politics into everything. And when we do that we see the end results.
"Look this Auditor-General's report let's pressume that there was any wrongdoing. We make it an NDC and NPP affair and that's all. But we need to go into details," he urged.
ALSO READ:
Information Ministry paid itself ¢151k as Covid-19 allowance for working during lockdown – Auditor-General
To him, the Auditor-General's report on the use of state funds is proactive.
He also praised the government for its efforts on being transparent to Ghanaians on the use of state funds.
 The Auditor-General in a report has disclosed that a total of ¢21,844,189,185.24 was mobilized for the fight against the pandemic. 
However, out of this amount, only ¢11,750,683,059.11 was spent on curbing the spread of the virus. 
The A-G said the rest, per its records, was used for budget support.
In the same report, the Auditor-General reported that $80m worth of vaccines paid for by government has not been delivered. 
According to the A-G, government paid over $120m to the United Nations Children's Fund and African Vaccine Acquisition Trust but only $38m worth was delivered.