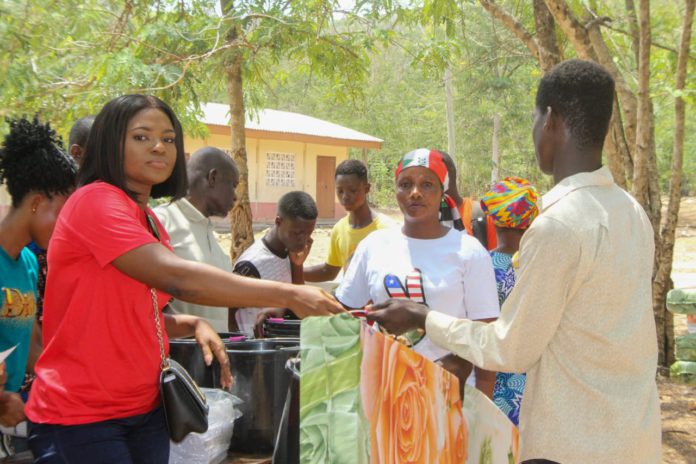 Member of Parliament (MP) for North Danyi constituency in the Volta Region, Hon. Joycelyn Tetteh, has donated over GHS400,000 worth of items to Junior High School (JHS) graduates across nine traditional areas of the constituency to aid in furthering their studies.
About 550 students received 500 student mattresses, 200 chop boxes, exercise books, buckets and school bags.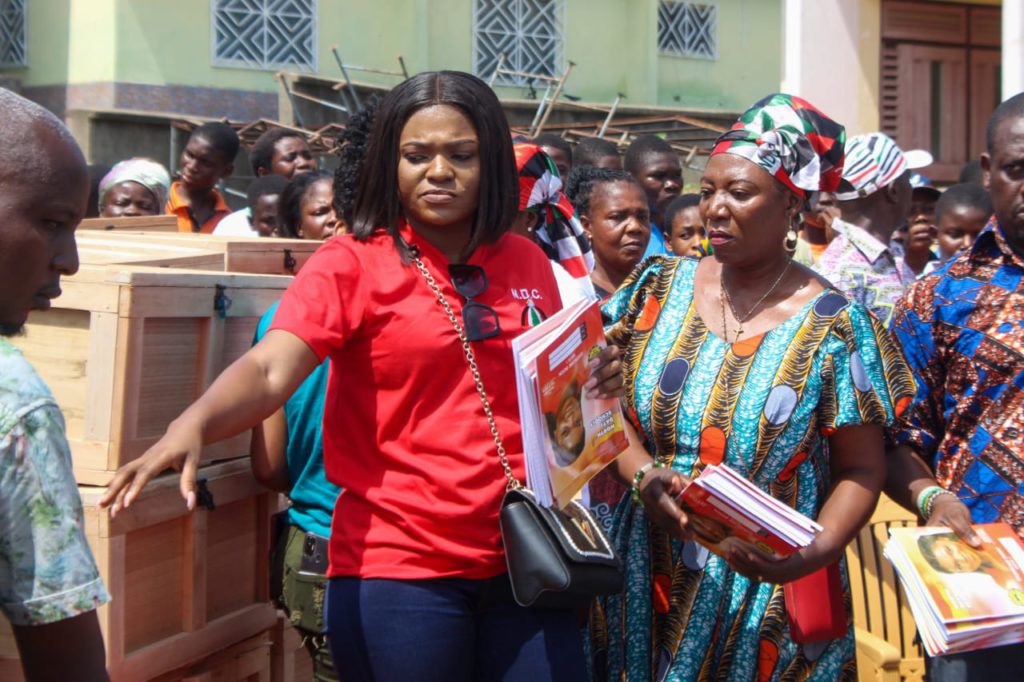 Speaking in an interview with Adom News' correspondent, Odehyeba Owusu Job, Madam Tetteh said the donation is in line with her mandate as representative of the district, hence she has to fulfill her vow of providing relief for her constituents.
"I'm sure everybody will assume or know that as a Member of Parliament, your job is to make laws, but I'm not overlooking the oversight responsibilities. I know that people queued in the sun to vote for me and most of them are expecting more than just making laws. I am committed to whatever I have been asked to do".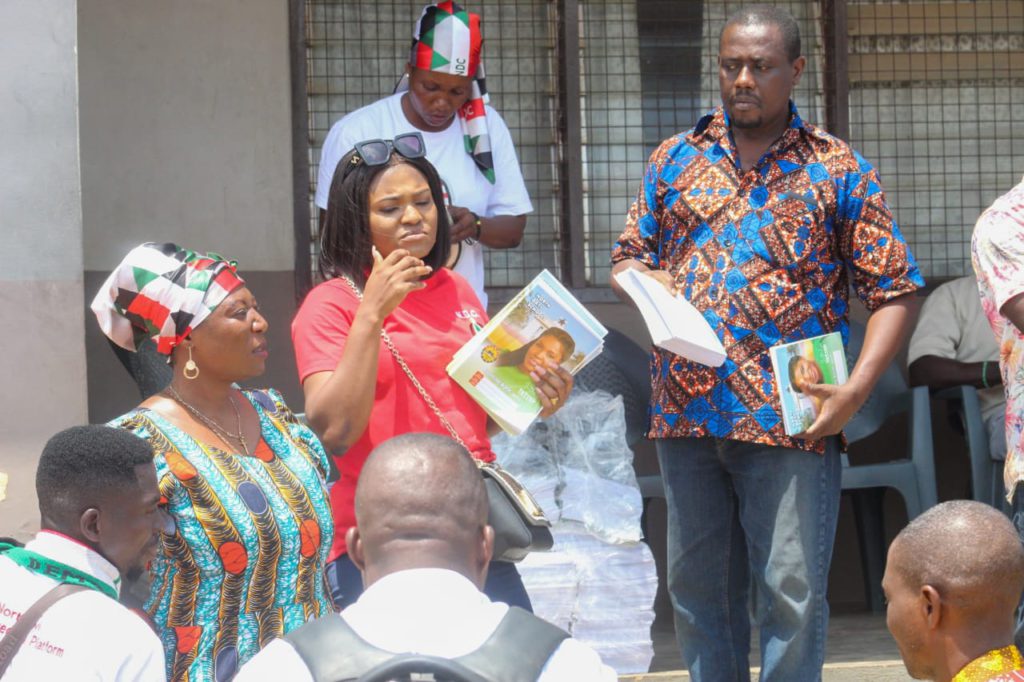 Though her donation does not cater fully the educational needs of every beneficiary, she is confident her token has lifted a burden off their parents.
Madam Tetteh has made her mark in the constituency with series of benevolent activities.
Last year, 80 girls graduated from vocational studies under her supervision.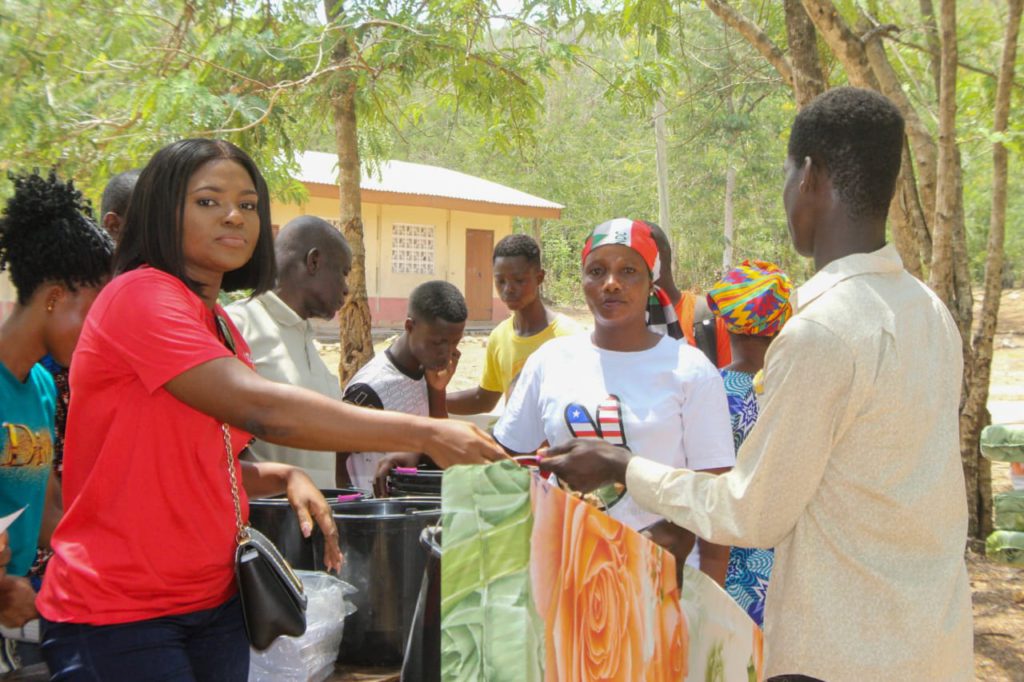 The graduates were also given 50 sewing machines and 30 hair dryers as well as capital to steer them into apprenticeship.
This year, slots will be opened to enroll more students into the vocational sector as well as the university.