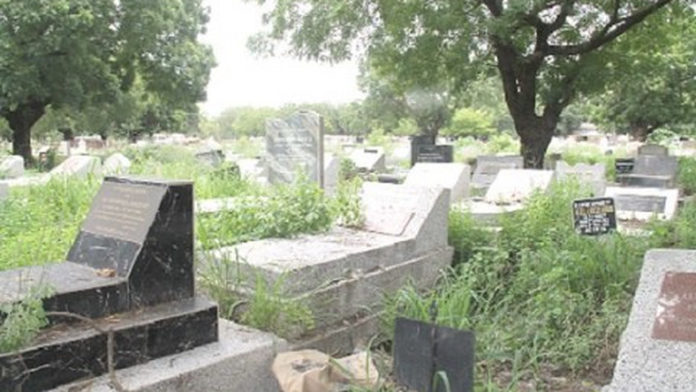 Unlicensed mortuary facilities have been advised to take the necessary steps to get their facilities and attendants licensed.
The acting Head and consultant advisor of the Mortuaries and Funeral Facilities Agency (MOFFA), Mathew Yaw Kyeremeh, said operating unlicensed mortuary facilities contravened the law of the country, with operators at risk of jail terms.
Quoting the Health Institutions and Facilities Act 2011 (Act 829), the Act that established the agency, he pointed out that all mortuary facilities, funeral homes, places where autopsies were conducted and cemeteries needed to be regulated in a way that would ensure that they were keeping to standards, stressing that licensing was one of the ways to ensure that.
He, however, said some facilities and practitioners were breaking the law, adding that in the case of attendants, sanctions for breaking the law included a jail term ranging from five months to two years.
He said they also risked not being allowed to practice altogether, while for the facilities, they risked being closed down. 
Mr Kyeremeh said this at a two-day training programme on infection prevention and control for mortuary workers across the country in Accra yesterday.
It was sponsored by the United Kingdom government, with technical support from the World Health Organisation (WHO).
Mortuary facilities
Mr Kyeremeh pointed out that out of the about 352 mortuaries that they had identified throughout the country, which included Ghana Health Service facilities, Christian Health Association facilities, and quasi-government and private facilities, just over 40 of them had been registered.
Mr Kyeremeh pointed out that as the regulatory agency, MOFFA was mandated to licence mortuaries or facilities that kept bodies or stored them, as well as the attendants who worked in those facilities.
To be able to do that, he explained, MOFFA needed to provide the facilities and attendants with the appropriate skills.
He explained that some people died of diseases that may affect other people, and since mortuary workers worked on these bodies, the agency sought to give the attendants the training that would ensure that they protected themselves from getting infected and further transmitting the infections to their families and people in their communities.
He said as part of the training, the participants would be educated on the type of bodies they deal with, things to wear to protect themselves, how to clean themselves after attending to dead bodies, and how to store bodies so that they would not have a negative impact on those who were alive.
COVID-19
The Technical Officer, Public Health Emergency, at the WHO Office in Accra, Ama Akyampong Owusu-Asare, said the training programme formed part of lessons learnt in responding to COVID-19 and other epidemics in the country, explaining that if the country wanted to be able to reduce the resources dedicated to responding to a pandemic or any other infectious disease, it needed to invest in preparedness measures.
She said as mortuary workers handled dead bodies, they may unknowingly pick some infections which could move on to their communities.