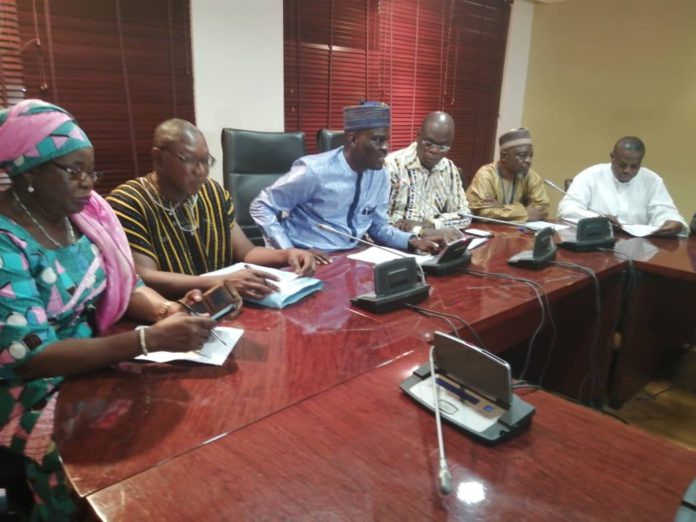 The Minority in Parliament has called for the immediate suspension of the government's Domestic Debt Exchange (DDE) Programme.
To the Caucus, the programme has already failed.
The Minority Leader and Tamale South MP, Haruna Iddrisu, who addressed a press briefing on Monday said they expect a comprehensive engagement between government and relevant stakeholders as well as the citizenry at large.
"It is also quite clear that it was entirely avoidable had the Akufo-Addo/Bawumia government heeded wise counsel from the opposition and Civil Society on prudent management of our finances and economy.
"We are at a loss as to why individual pension contributors have not been offered the same exemptions that Tier 1 and 2 contributors have been given. This anomaly must immediately be rectified," the Minority demanded.
Finance Minister, Ken Ofori-Atta on December 5, 2023, launched the operations of the Debt Exchange Programme as part of government's effort to reduce public debt.
The Minister revealed it is part of a key requirement to obtain an economic programme from the International Monetary Fund.
He said as part of the process, there will be a cut in bond interest with no coupon payment for 2023 while existing domestic bonds will be exchanged for a set of four new bonds maturing in 2027, 2029, 2032 and 2037.
But this has generated a lot of controversies amidst threats by the Ghana Individual Bondholders Forum to demonstrate against the government and the Pensioners Bondholders Forum to picket the Finance Ministry.
ALSO READ:
Debt exchange: Togbe Afede wades into 'no haircut' controversy
Govt includes individual bondholders in domestic debt exchange
Debt Exchange programme a necessary evil – Gabby to bondholders
Amidst the agitations, Mr Iddrisu said the programme will create extreme hardships for millions of Ghanaians and existing financial institutions, adding it was poorly drafted.
He cautioned failure of the programme, which seems to be imminent in his estimation, will risk Ghana's approval from the Executive Board of the International Monetary Fund (IMF) from whom the country is seeking an extended credit facility worth $3 billion.