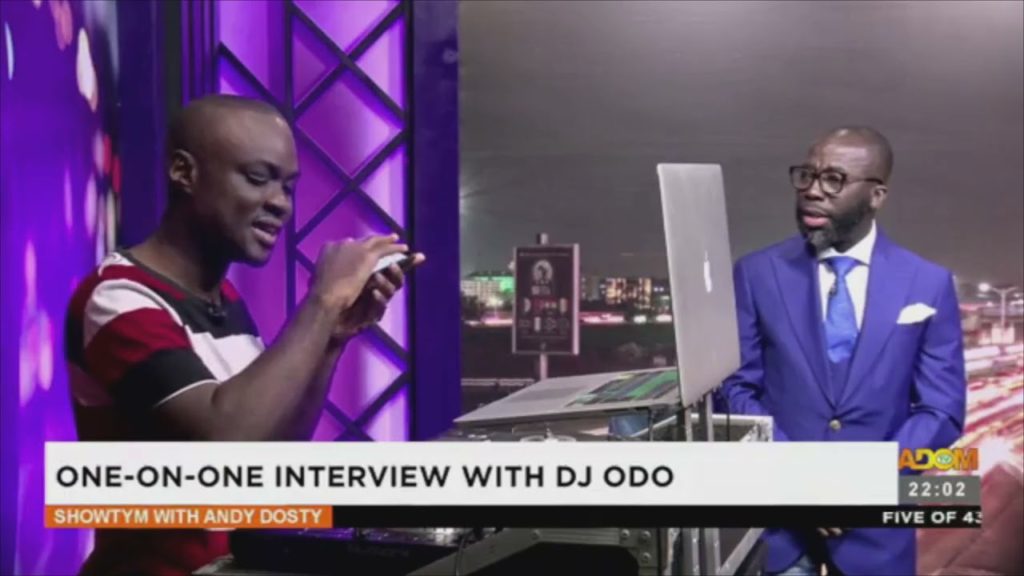 Ghanaian visually-impaired disc jockey, Selassie Sikanku, popularly known as DJ Odo, warmed many hearts when he passed by Adom TV's weekend entertainment show, Showtyme with Andy Dosty.
He refuses to let his visual impairment restrict him from following his passion of being a radio presenter and a disc jockey.
According to him, he has been blind from birth but that doesn't limit his capabilities since technology is aiding him in most ways to live the life he deserves.
Speaking to Andy Dosty, DJ Odo said his passion stemmed from listening to radio as a little boy.
"I was born blind. I loved the radio so much that I put pressure on my dad to buy one for me, but it never happened. One day, I got a lot of cash on a speech and prize-giving day at school, so I asked him to get me one radio for me.
"At Our Day, I used to DJ. I record from the radio to my cassettes then I will go and play. So growing up, I loved radio so much that I did my national service at Radio Universe. I then moved to GBC TV and Radio School. I got employed in 2012 and worked at Uniiq FM."
DJ Odo, needs no help when it comes to operating a mobile phone. He calls ride-hailing apps with ease, sends text messages and replies to emails with the help of the accessibility tools and apps on his phone.
Setting up and operating the turntables and navigating objects are no obstacles in DJ Odo's life too.
"I can set up my machine without any help. I use tech software to do that," he demonstrated.
At the climax, DJ Odo said he doesn't mind being tagged disabled because everyone has a disability.
"Calling me disabled is not bad…every man will choose visual impairment over impotence. Everyone has a disability but just that mine is showing."
He urged business owners to grant opportunities to physically challenged people since their certificate matters more than their looks.
"I want to tell all employees that if someone shows a cert for a job, you have to look at the cert and not the disability. Once the person shows you a cert, you need to give them that chance," he said.
MORE: