A 32-year-old man, identified as Kwaku Nyankomago, is in police grips for physically assaulting his biological father with a cutlass at Assin Tomfokor in the Assin South District of the Central Region.
The accused, who is mentally challenged, allegedly suffered an episode and inflicted severe cutlass wounds on his father, Daniel Nsowah.
Without any provocation, the suspect chopped off his father's left hand, left foot and left ear.
The victim also had multiple deep cuts in the head, neck, shoulder, elbow and the ear in the process of the bloody event.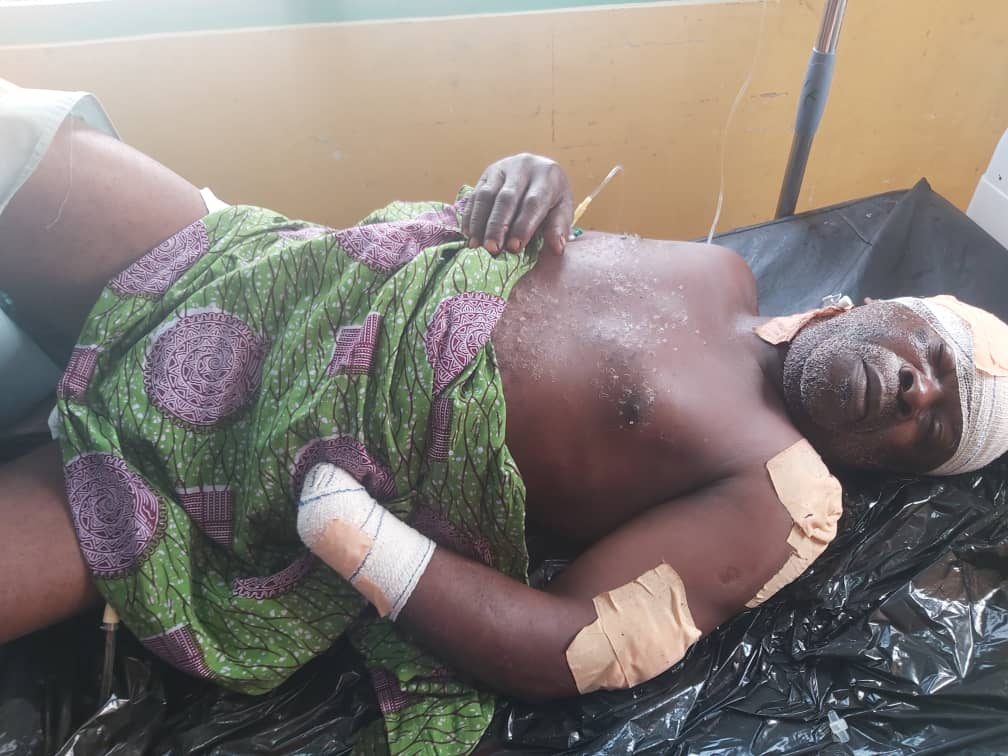 According to information gathered, the victim's scream of help attracted neighbours who rushed to his rescue.
The perpetrator bolted leaving the victim in a pool of blood.
Mr Nsonwah is currently battling for his life at the Abura Dunkwa Government Hospital.
The police have, however, arrested the suspect and have kept him under close watch in custody.