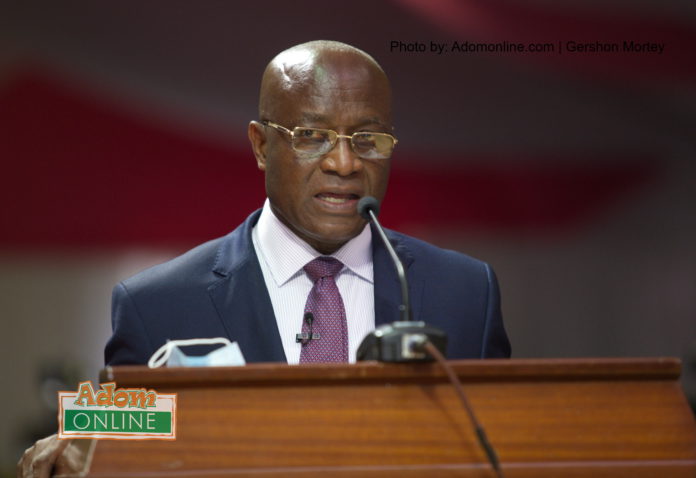 Majority Leader in Parliament, Osei Kyei-Mensah-Bonsu has shared his honest opinion on Alan Kyerematen's resignation from the New Patriotic Party (NPP).
The Minister for Parliamentary Affairs said it is not too late for Mr. Kyerematen to return to the party.
Speaking about the development plan shared by the former Trade Minister, Mr. Mensah-Bonsu stated that there is a need for an alliance.
"In 2008, Alan resigned from the party for various reasons. My hope is that even though this time around he has gone to the extreme, I still think it's possible for him to retrace his steps. I think even though he wants to contest as an independent candidate, his morals and development agenda is similar to that of the NPP. If both parties have a similar plan, then his decision to go independent is not helpful," he said on Accra-based Neat FM.
"There are serious technical difficulties and impediments in the way of anybody who contests as an independent candidate. If you claim both parties have lost track and you're saying you'd work with products from the same place, how does that work? How are you going to run your administration?" he quizzed.
To him, "Technically it is almost impossible for an independent candidate to win and administer the affairs of the country."
He expressed optimism about the NPP's chances of breaking the eight.
"If the elections were in a month's time or sooner, Alan's chances would have been higher. Some NPP supporters would have voted for him. But with over year to the elections, the party has time to unite and heal," he added.
ALSO READ: