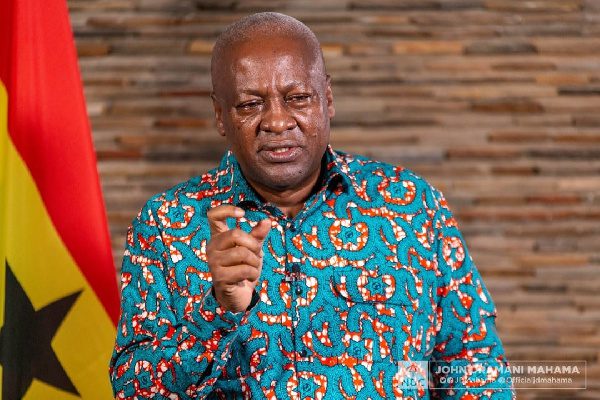 The AKufo-Addo-led administration has commenced the Agenda 111 project which arose from government's determination to close the gaping lack of access to healthcare facilities, especially in remote areas of the country.
The Agenda 111 project involves the construction or upgrading of 101 district hospitals, construction of six regional hospitals in the newly created regions, two specialized hospitals in the middle and northern belts, as well as a regional hospital in the Western Region and renovation of the Effia-Nkwanta Regional Hospital.
With over $100 million start-up fund secured, as well as other subsidiary funds, the project is not near completion since it was launched in August 2021.
This, former President John Dramani Mahama, has chided the government about, retorting that it is about time the government learnt to take the people of Ghana serious.
In a tweet, he noted that government is only interested in slogans, and not fulfilling the lofty promises they made to the citizens for which they were given the mandate.
"The 'Agenda 111' hospitals promise is in its 4th year, yet not a single hospital has been completed to support quality health care delivery. This is contrary to the lofty promise made in 2020. The NPP must learn to take Ghanaians serious. Enough of the slogans!".
However, sympathisers of the government have, with pictorial evidence, countered the claim, arguing that some of the projects have been completed and are yet to be commissioned.