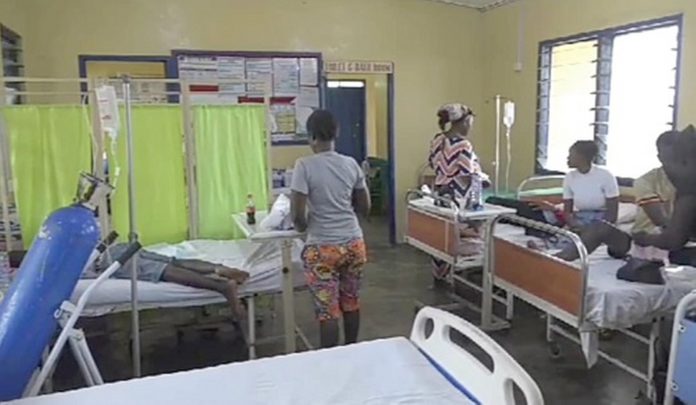 The Municipal Chief Executive (MCE) of Tema Metropolitan Assembly, Yohane Amarh Ashitey, says the limited funds available to his outfit is the reason they have been unable to fix the Manhean polyclinic.
This polyclinic, under the Ministry of Health, serves as the sole healthcare facility for the densely populated town of Tema Manhean.
It was observed that sections of the facility, including the outpatient department (OPD) and various offices, leaked whenever it rained.
There were also damaged louvre blades, torn nets, loose roofing sheets, exposed electrical cables, and noticeable cracks in the walls throughout the premises.
The OPD appeared makeshift, with overcrowded wards and no designated workspaces for staff members.
But Mr. Ashitey said they are aware of the problems but there is no available funds.
"The problem is that, due to limited funds, we are unable to fix the issue. I have been there a couple of times, and the last time I went there with the engineers, we were able to come up with the estimates to fix the roofing issue. We are actually planning to engage and involve some of the industries here" he said in an interview on Citi FM.
ALSO READ: