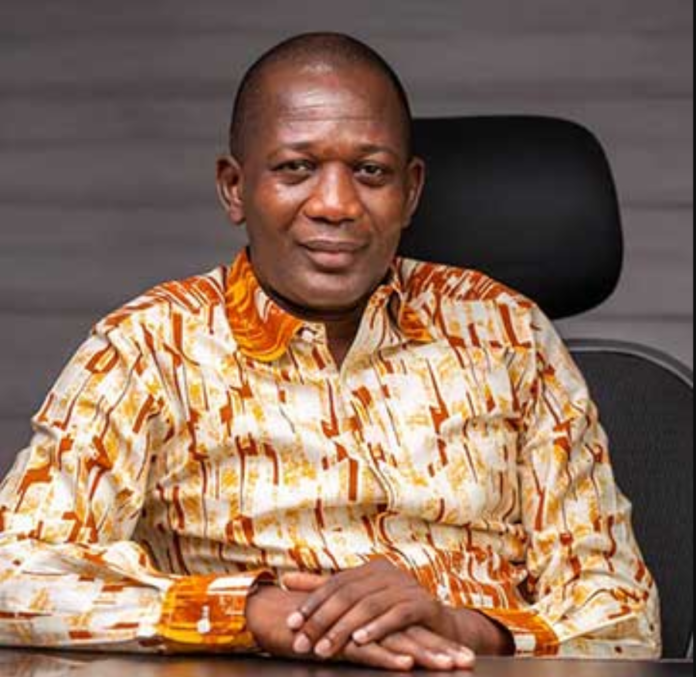 For the second year running, the Chief Operating Officer of Multimedia Group Limited, Ken Ansah, has stood tall as he received the prestigious CEO of the Year 2022 Media-TV award at the 7th Ghana CEO Summit & Expo Awards ceremony.
The event occurred on Monday, 22nd May 2023, amidst a gathering of industry leaders and luminaries at the Kempinski Hotel Gold Coast in Accra.
The honour bestowed upon Ken was a testament to his unwavering leadership, business acumen, and commitment to professionalism in the Media-TV sector throughout the past year.
His visionary approach and exceptional ethical practices had indelibly impacted the business community, fostering growth, investment, and job creation in Ghana.
The citation accompanying the award articulated Ken's accomplishments with great admiration, stating, "He has exemplified business excellence, serving as a model of leadership and vision. His dedication to upholding ethical standards, professionalism, and his contributions to the business community has made a positive and lasting impact."
While Ken Ansah was undoubtedly deserving of the recognition, he humbly acknowledged that his success would not have been possible without the dedicated and talented team he had the privilege to lead.
In a heartfelt acknowledgment, Ken expressed his gratitude, recognizing the indispensable role played by his team in achieving this milestone.
He attributed the award to their collective hard work, unwavering focus on excellence, and commitment to the organization's goals.
"Many congratulations to you all," Ken addressed his team. "This recognition is a reflection of your dedication, passion, and unwavering commitment to excellence. It is through our combined efforts that we have achieved this remarkable feat."