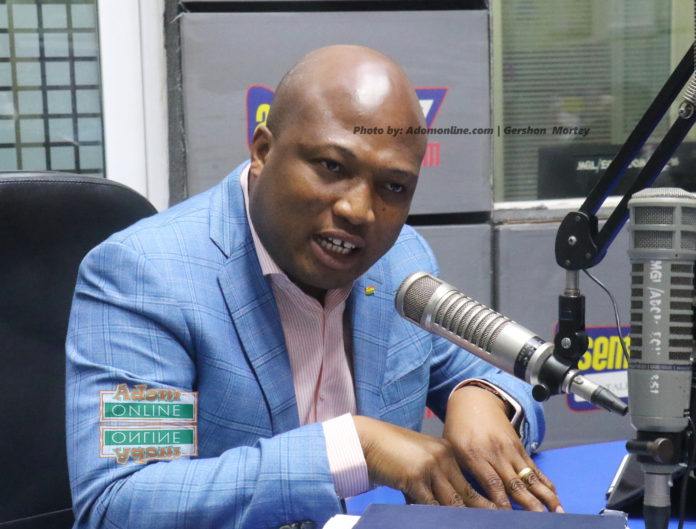 North Tongu Member of Parliament, Samuel Okudzeto Ablakwa, has welcomed a legal action threat from the Executive Secretary of Board of Trustees, National Cathedral, Reverend Victor Kusi Boateng, on his alleged criminality.
In a sarcastic reaction on his Twitter page, the lawmaker said he will be waiting for a statement from Kwabena Adu Gyamfi and a court action too.
Now I am waiting for Kwabena Adu Gyamfi to also issue a statement and drag me to court. ??? pic.twitter.com/lF3OL4knNR


— Sam Okudzeto Ablakwa (@S_OkudzetoAblak) January 17, 2023
The Executive Secretary in the past days has been in the news following claims of conflict of interest against him with regards to the National Cathedral Project, including possession of multiple identities and other alleged criminal dealings.
Reverend Kusi Boateng, who is also the founder of the Power Chapel Worldwide, in a statement on Tuesday said the lawmaker's statements are twisted to pursue a malicious political agenda.
The man of God, according to Mr Ablakwa, using the identity of Kwabena Adu Gyamfi, received GH¢2.6 million from the national cathedral board through JNS Centre Limited which he was a director.
ALSO READ:
Rev Kusi Boateng reacts to Okudzeto Ablakwa's allegations
I have always known Rev Kusi Boateng as Adu Gyamfi – National Cathedral CEO…
The lawmaker has, therefore, hauled him before the Commission on Human Rights and Administrative Justice for investigations.
The Executive Secretary, who has described the statement as defamatory, said he looks forward to the inquiry and will present his side of the matter before the Commission.