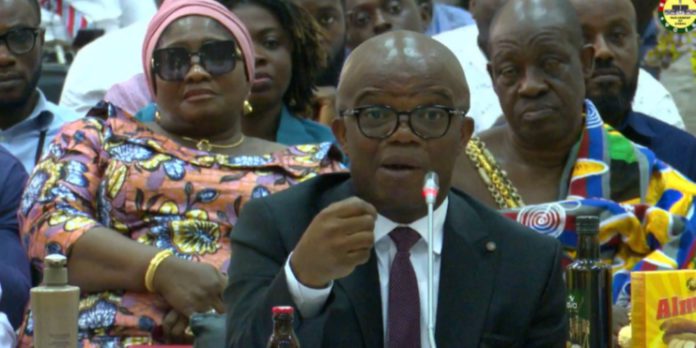 Deputy Minister-designate for Trade and Industry, Dr Stephen Amoah, has stated the condition under which he will take a salary cut as a contribution to the current economic hardship.
Appearing before the Appointments Committee of Parliament for his vetting on Tuesday, the Nhyiaeso MP indicated he will do so only if the Minority Leader, Dr Cassiel Ato Forson, is also willing to cut his salary.
His response was after the Ajumako Anyan-Essiam MP asked "Can you agree with me that the government, even though they are increasing taxes or increasing revenue through the introduction of taxes, needs to cut down on expenditure since expenditure has gone up by 82 billion Cedis?"
"I agree with you, Sir," Dr Amoah answered.
The Minority Leader then went on to ask "Will you sacrifice your salary to reduce that expenditure?"
But the former MASLOC boss retorted "Mr Chairman, I think I said something here. My knowledgeable Dr Ato Forson and I, the only difference [between us] is the height, so the way we are brothers, if he sees me on the corridor, and he says brother let us cut [our salaries] and he cuts his, I will cut mine."
ALSO READ:
We should set up a fund to support Atsu's family – Stephen Amoah
Let's pray KT Hammond, Stephen Amoah don't exchange blows at Trade Ministry – MP
His response stirred laughter among the committee members and other well-wishers who were in attendance to support the nominee.