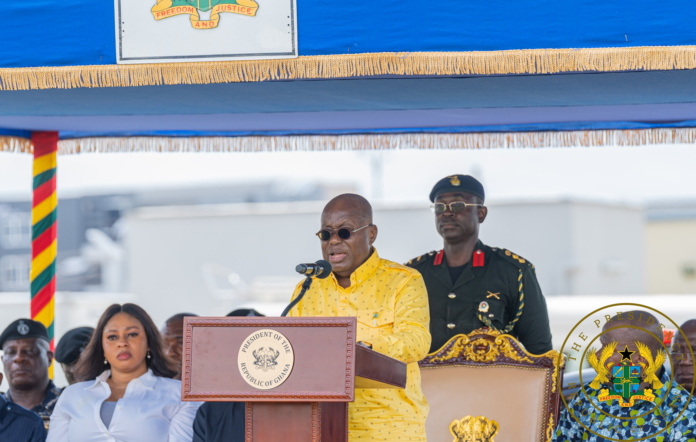 The warlord (Tufia) of Adaklu Kpatove in the Adaklu District of the Volta Region, Togbe Kpatatsu III, has appealed to the government to, as a matter of urgency, construct roads connecting the Adaklu towns for socio-economic development.
According to Togbe, the residents of Adaklu struggle to connect to other towns within the district, particularly during the rainy season, due to the poor state of the road network.
Speaking in an interview with Class FM, the 87-year-old said the bad nature of roads in the Adaklu district is hampering socioeconomic development due to the prolonged time and energy spent in moving from one town to the other for services, especially in the district capital, Waya.
Togbe Kpatatsu III indicated that, his hometown, Adaklu Kpatove, within the year 2023 alone has been cut off three times as a result of heavy rains.
He revealed that, they usually get their household items and foodstuffs, among others, from the district capital, hence the need for the government to construct the roads.
"As for Adaklu roads, since my childhood, they have not constructed any roads for us; we are suffering. So, I am appealing to the government to look into this road matter for us before I leave the world. I mean to say that I want to see the Adaklu roads before I pass on. I am very, very interested in these roads; that is why I want to see them before I leave the world," Togbe Kpatatsu III appealed.
He called on the Volta Regional Minister, Dr. Archibald Yao Letsa, and the District Chief Executive (DCE) of Adaklu to come to the aid of the community.
The construction of roads in the Adaklu district has been a subject of discussion for some years. 
Advising the youth of the area, Togbe Kpatatsu urged the youth, particularly the men, to take good care of themselves and desist from substance abuse.
ALSO READ: