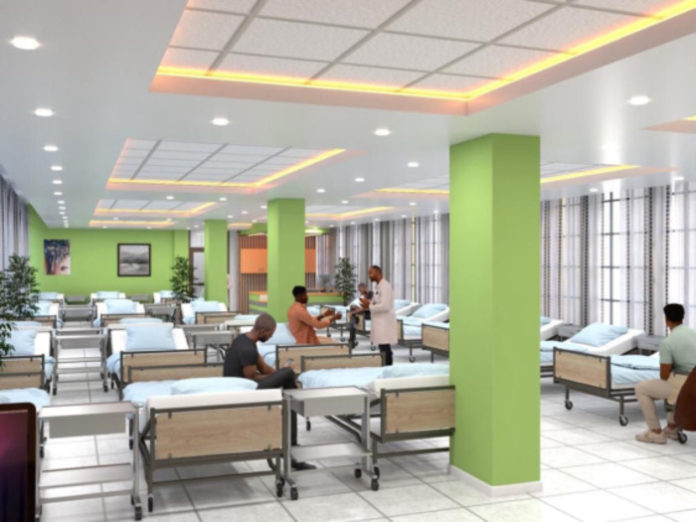 The call by Asantehene for support to renovate the 70-year-old Komfo Anokye Teaching Hospital (KATH) is yielding results as individuals and corporate institutions continue to donate to the initiative.
Head of the Public Affairs Department, Kwame Frimpong, says the hospital is halfway through the estimated 10 million dollars needed to renovate the facility.
With about 1,200 bed spaces, the Komfo Anokye Teaching Hospital since its construction in 1955, has not seen any renovation works, thus impacting adversely on the quality of in-patient care.
The main wards of the hospital have not been refurbished with portions of the building developing defects.
Head of the Public Affairs Unit, Kwame Frimpong says the hospital has received pledges and donations putting them halfway through the estimated 10 million dollars.
He spoke to the press after OFI Ghana donated 300,000 Ghana cedis to support the initiative.
"We have received pledges and donations from individuals which puts us halfway through our target for the initiative. Some have come through Momo and others have also come through the bank details we published. At this point, the contribution keeps on coming," he indicated.
Jonath Quayeno, Vice President and Procurement head of OFI Ghana urged institutions to donate funds to support the renovation project.
"As a company with staff across the country, we decided to donate 300.000 credits to support this initiative. This is to put the hospital in a good sharp for patients and also help improve healthcare delivery," he said.
The renovation is expected to help prepare the hospital for emergencies.
ALSO READ: