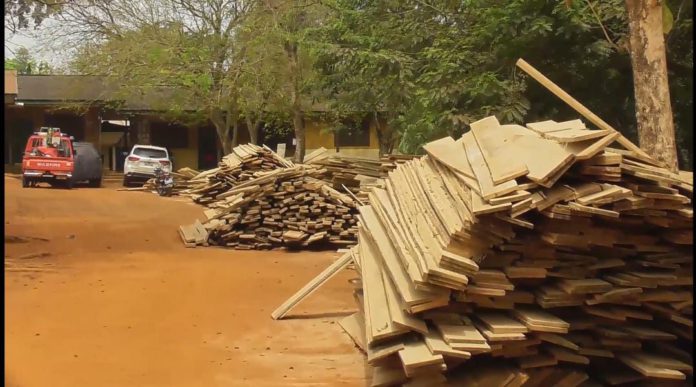 A team from the Forestry Commission and the military has confiscated about 25,000 pieces of illegal wood from the Krokosue Hill Forest Reserve in the Juaboso-Bia forest district in the Western North Region.
Speaking to Adom News, the District Manager, Mark Aidoo Gyamfi, said the forestry staff are doing their best to end forest illegalities but the staff's strength has been most challenging.
He explained that a separate team of military men and forest guides in a night operation had the pieces of wood confiscated.
According to him, it took about 12 hours to confiscate the logs due to limited staff.
Also, he advised those involved in illegal timber lumbering and other activities to put an end to it as the commission is now fully ready to fight those involved.
Plans are underway to arraign the suspects to serve as deterrence to other tree fellers.
Mr Aidoo admonished the judicial service to increase the fines or enforce stringent punishment for offenders.