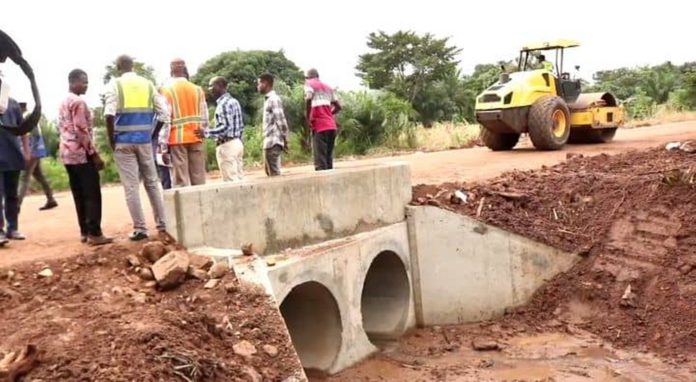 The Tsito-Anyirawase of the Ho Accra Highway roads have been opened for use after a breakdown due to the heavy rains some weeks ago.
The First Sky Construction, within a week, fixed the broken bridge instead of the frame given for completion.
Speaking with the media, the CEO, Oliver Acquah-Techie said they fully completed the broken culvert between Tsito and Anyirawase which necessitated the closure of the road to traffic about two weeks ago.
He noted that, First Sky Construction is they are always in line with the delivery of quality and speed of work and making sure that all test specifications are met within the scheduled time given them.
Mr Acquah-Techied said they immediately moved to the site on Tuesday morning to start with the excavation and deployed all the technologies to make sure that they were done before the time schedule.
He revealed they are currently texting soft spots that may come out during the week or two then do the primer on the projects.
"For now it is the roads are opened to only light vehicles until everything is fully completed for the heavy ones," he said.
The Regional Director of the Ghana Highways, Aminu Issaka Abubakar said they were monitoring the strength of the concrete done to make sure that at least light vehicles can ply the roads.
He said for now they are waiting to confirm its final strength and laboratory tests  to give way to heavy-duty vehicles on the bridge 
He commended First  Sky Construction for their swift response to the construction even though they were working on the Have – Asikuma, Atiponku to Asikuma roads.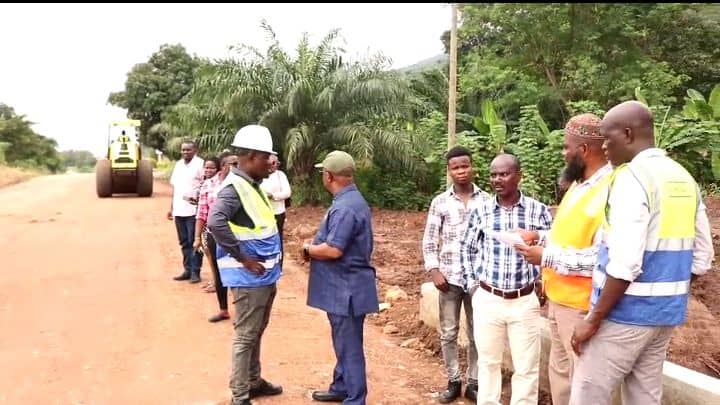 The Volta Regional Minister, Dr Achibald Yao Letsa said the government is working on the second phase of the Ho town roads projects and also the dual carriage from Anyirawase to Asikuma.
"The First Sky is constructing from the Adormi bridge towards Asikuma and we expect the China Railways will continue the project from Ho towards meeting  First Sky Construction along the way, "Dr Letsa said.
The minister assured the public of the government's commitment to fixing the bad portions between Sokode Gborgame to Anyirawase.